Shilpa Shetty is one of the most active celebrities on social media. The actress has been sharing inspiring quotes on Instagram for quite some time now. On Friday, she shared a picture of a page from a book she is reading that talks about the 'right to be wrong'. She shared this message by Thomas Szasz and hoped for everyone to grow every day.
It reads, "A child becomes an adult when he realizes that he has a right not only to be right but also to be wrong. We get to be wrong sometimes. Sure, there may well be consequences to being wrong. We may look stupid or incompetent. We may need to atone for something we've said or done. But being wrong is an inescapable aspect of being human."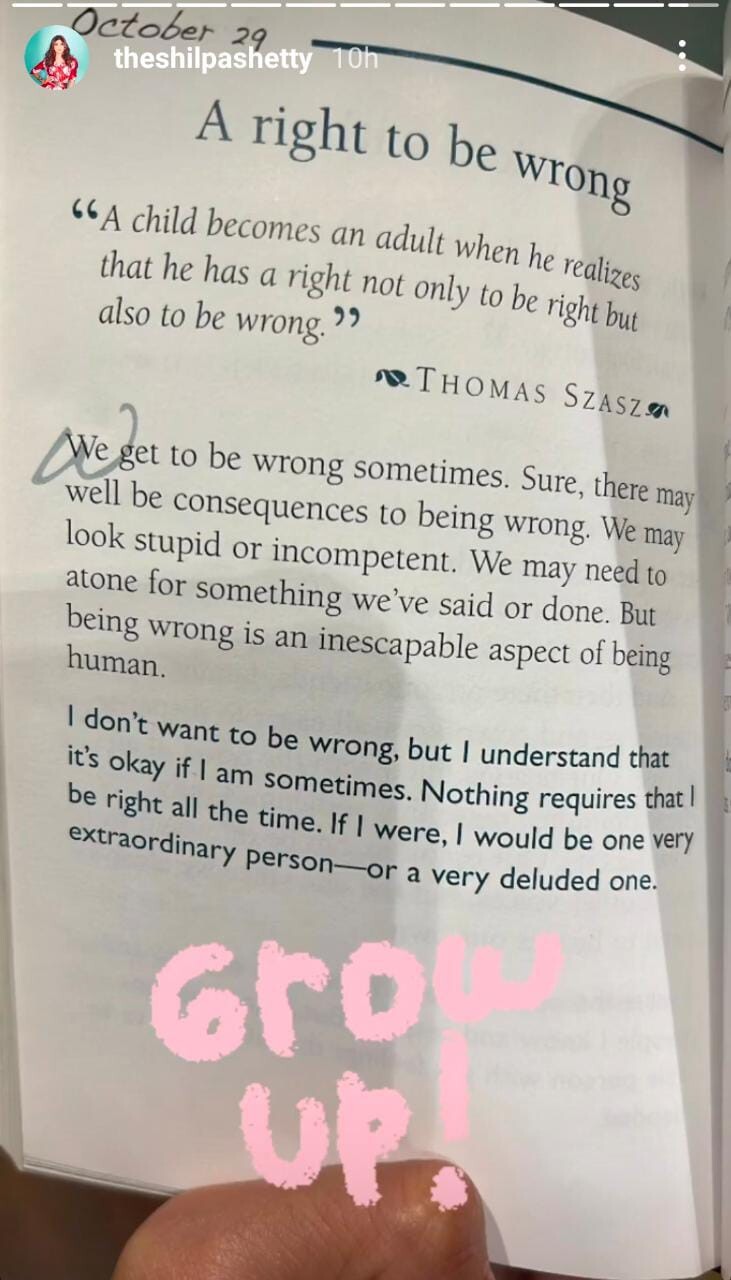 Shilpa's personal life has been in the news for controversial reasons. Post her husband Raj Kundra's arrest, she and her family had kept a low-profile until she returned back to work. Shilpa was seen as a judge on the popular dance reality show, Super Dancer Chapter 4. Up next, she will be seen judging the upcoming season of India's Got Talent along with rapper Badshah.
Image Source:Instagram/ShilpaShettyKundra