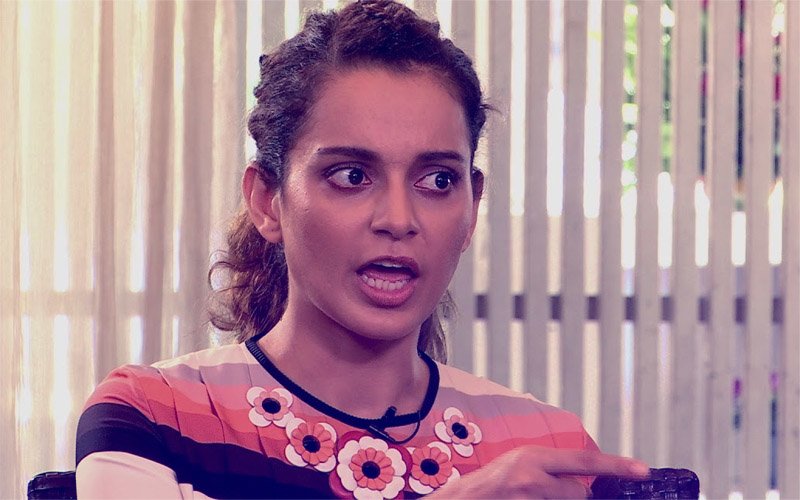 Your browser does not support the video tag.
Kangana Ranaut is a woman of few words these days. She was all talk before the release of her film Simran. But today if you get the lady to utter as much as a word, it's nothing short of a miracle.


The video above is self-explanatory.

Kangana walked the red carpet at the MAMI Film Festival opening night looking ravishing. Even after repeated requests from the media to talk, all the lady did was – pose, preen and move on. It was her Ulyana Sergeenko midi dress featuring a wine-hued velvet bust that did all the talking for her.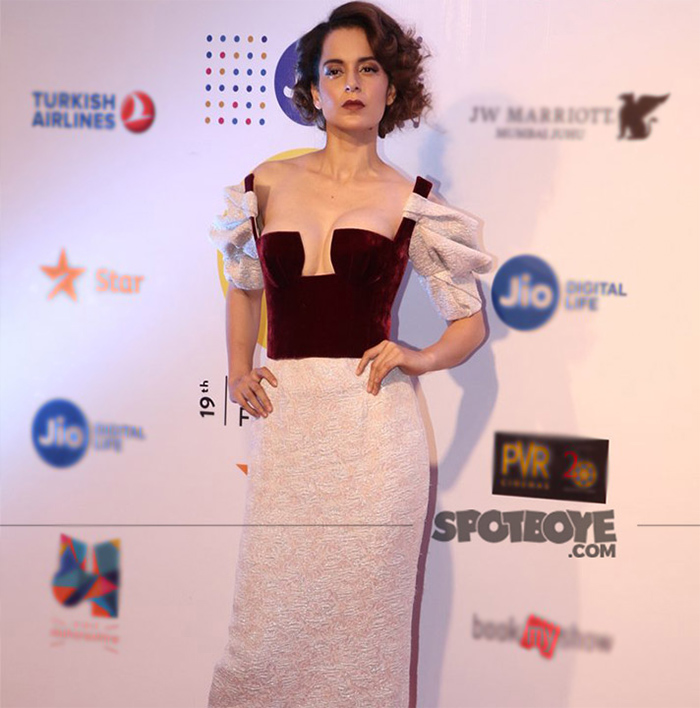 Kangana Ranaut At MAMI Red Carpet

After Hrithik Roshan broke his silence on the controversy on national television, new facts have come to fore. Media and fans alike have questions for Ms Ranaut. Last evening as she made her first public appearance post Hrithik's explosive interviews the media at MAMI wanted to speak to her.

It is not rocket science that they would have asked her about Hrithik Roshan... and perhaps only Hrithik Roshan. Surprising that the usually frank and forthcoming Kangana chickened out!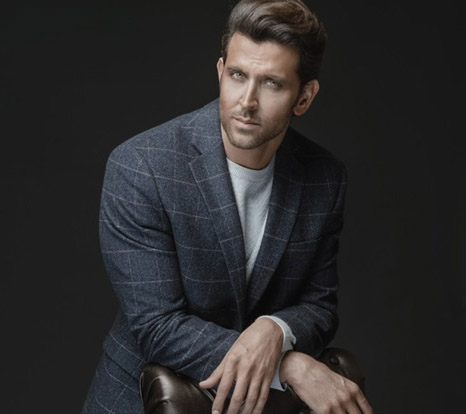 Hrithik Roshan

The story doesn't end there. Kangana gave a nasty bashing to her manager backstage. Reason? The manager had requested and advised her to speak to the media. The ladies were not alone, they had quite an audience when Kangana gave a piece of her mind to her manager, but she didn't care.

The lady has been in the news for the past few months, albeit for all the wrong reasons. Recently, she has made more enemies than friends in the film industry and now it seems like her words may be coming back to bite her. Her name was struck off from the invitation list of an annual hot ticket Bollywood party that is hosted by Dino Morea and Nandita Mahtani.


Image Source: Manav Manglani & twitter/ihrithik