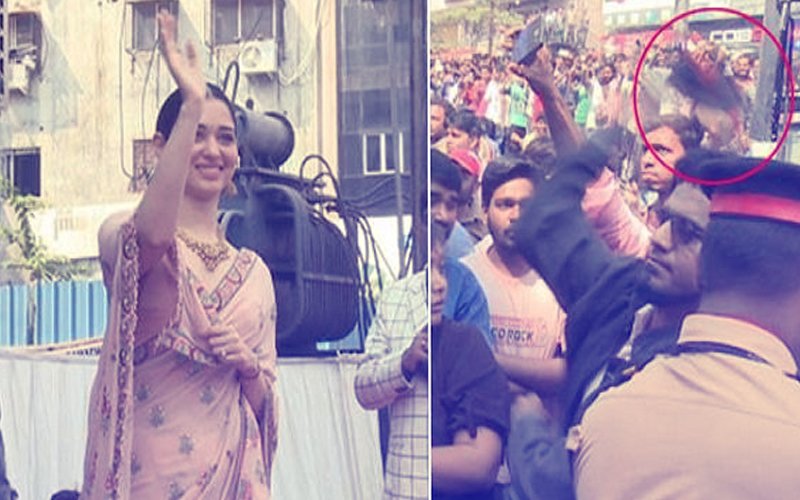 In a shocking turn of events, a youth in Hyderabad hurled a shoe at Tamannah Bhatia. Reports suggest that the youngster was annoyed at being barricaded far from a venue where the actress was to inaugurate a jewellery store.


Luckily, the slipper missed Tamannaah but brushed past her assistant. The attacker, identified as SK Kareemullah from Musheerabad area, was immediately detained and interrogated by the police.


According to police inspector B Ravinder, Kareemullah had no intention of attacking the actress but was upset with the bouncers for stopping fans from meeting her. The incident happened in the commercial centre of Narayanaguda in the city.


Image Source: Twitter