Shruti Haasan Talks About 'Financial Constraints' Amid COVID-19; Says She Doesn't Have Daddy Or Mommy Helping Her Pay Bills
Shruti Haasan revealed that she has to get back to work because she has to pay her own bills as she doesn't have daddy and mommy to help her with that. Read her statement here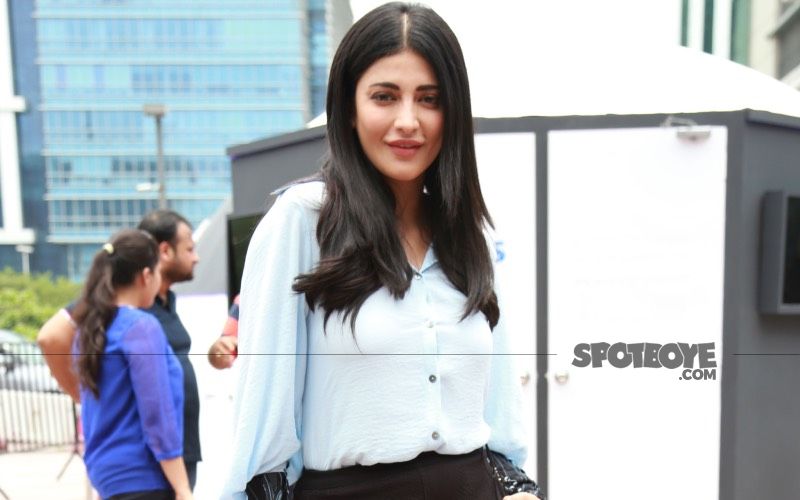 Amid the COVID-19 crisis, just like many, even actor Shruti Haasan is having 'financial constraints'. Many people are facing a financial crunch as they have lost their jobs and are unemployed due to the pandemic. Similarly, Shruti thinks that she has to get back to work as she 'can't hide out and wait for the pandemic to end'. Shruti even admitted that although it is tough to shoot amid a health scare, the actor has to pay her own bills as she doesn't have daddy and mommy to help her with the same.
In an interview with HT, Shruti was quoted saying, "Being on set without a mask is very scary. I'm not going to lie. But we've to get back to work because I have financial constraints, just like anybody else. When they're ready to shoot, I've to go out there as I also have shoots to complete and other professional commitments that I need to finish." Calling herself an "independent woman who pays her own bills, she further said, "We make different amounts of money, but we all have bills to pay, and that is why I'll have to get back to work". The daughter of actor-politician Kamal Haasan also shared, "I have my limitations. I don't have my daddy or mommy helping me".
The Ramaiya Vastavaiya actor who was staying with her father for 11 years moved out from the place as she bought a house for herself just before the pandemic started, hence, the financial constraints. The 35-year-old actor also shared that she only had to pay her EMI bills but there were people who don't have money to buy food and medicine. "It just puts everything in perspective," said the actor.
Image source: SpotboyE archives