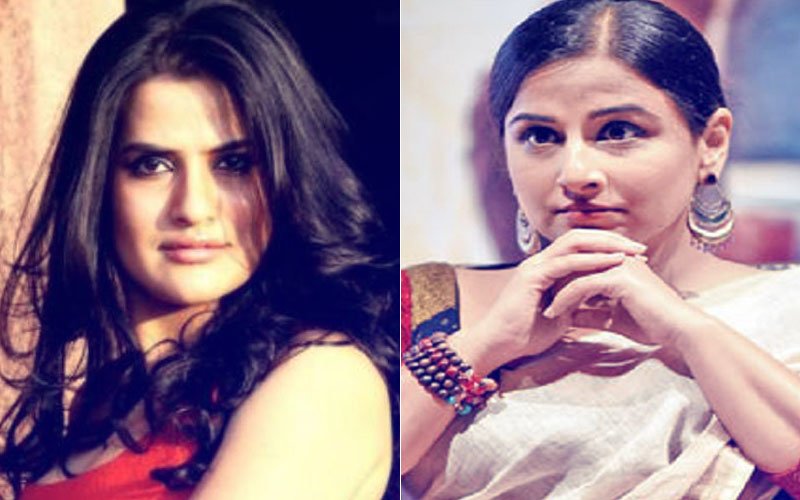 Sona Mohapatra is in the news once again! This time for taking a dig at Vidya Balan. So, here's what happened- Vidya was at an event with Shobhaa De and spoke about sexual harassment in detail.
During the event, Vidya said, "I will say this that I have been in films since the last 12 years and have never been propositioned. I have not given anyone the space to say something remotely uncomfortable to me. If I felt something creepy, I would walk away. Having said that, this was not my bread and butter. I lived with my family and I didn't have to worry about the rent or food. So, I could walk away."
"I made sure that I didn't come across as vulnerable or someone who was desperate to do a job. I made sure that people knew if I got that job, I would deliver my best but was not desperate for it," she added.
However, this comment didn't go down well with Ambarsariya singer Sona Mohaptra and she BLASTED Vidya for her comment in her tweet which read, "According to what Vidya is telling us here, U get abused/raped ONLY when U are weak, un-fed, bad at ur job or even better 'desperate'? #fail (sic)."

The singer even supported Mallika Dua where her father Vinod Dua said he would screw Akshay Kumar for below the belt comment on his daughter.

This is not the first time where Sona has taken a dig at a Bollywood star. Prior to this, Sona has attacked Salman Khan, Sonakshi Sinha, Parineeti Chopra and a few more.
Now, if Vidya Balan decides to reply to Sona, we are sure this controversy too will not die down soon.
Image Source:twitter/sonamohapatra,mediamaggot