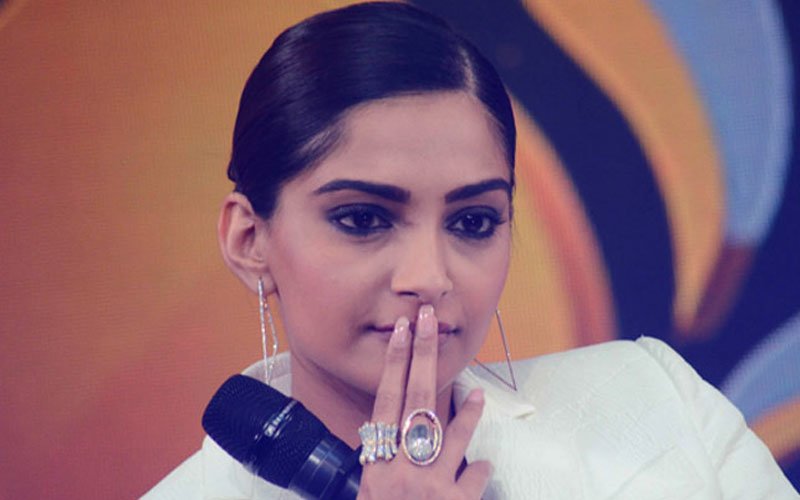 This morning Sonam Kapoor expressed her views on the comments of Sri Sri Ravi Shankar on homosexuality. She took to Twitter and said, "WTF is wrong with god men, if you want to learn something about Hinduism and culture it's better to follow @HindolSengupta & @devduttmyth (sic).

"Homosexuality is not a 'tendency' it's something you are born as and is absolutely NORMAL. To tell someone you can change is irresponsible," she further tweeted.
Post her comments, netizens began trolling the Neerja actress and posted many nasty comments on her Twitter. Check out a few of them below:
"What is Your expertise in this field? On what basis you are making such definitive statement?," asked on netizen.
"HE never said - 'You can change' .. He said 'tendencies change'..Hear the whole talk and pls stop misquoting (sic)," read another tweet.
This netizen said that Sonam missed his previous comment on homosexuality.
"There is definitely something wrong with ur GK. Get to the truth before u open ur mouth. At least ppl Wil respect ur views then! Get updated (sic)," read another tweet.
"And thank God today youth have Gurudev @SriSri to follow and not people like you," read another comment.
According to this netizen, Sonam Kapoor has lost all her senses.
This user called the actress shameless.
This netizen asked Sonam to spare humanity.
"Using such language against such a noble person who has done so much for the mankind is an act of being very responsible??? U don`t realize you have lost lakhs of followers today. I am NEVER gonna watch any of movie. Good Luck! (sic)," read a tweet.
This tweet asked Sonam to read the full article.
"How to deliver a hit film in Bollywood from you 😂😂😂. Pls focus on giving us a hit film and we take care of whom to follow and whom to ignore 🙏 (sic)," said another user.
Sonam has recently wrapped up shooting for Veere Di Wedding in Thailand and was seen in Singapore with her boyfriend Anand Ahuja yesterday.
Image Source: instagram/sonamkapoorobbessed