Sonu Sood Speaks On His Covid-19 Vaccination Drive Sanjeevani; Also Reveals, 'I Am Planning To Start My Own Production House'- EXCLUSIVE
Sonu Sood talks about his recently launched vaccination drive, Sanjeevani: A shot of life, across the country, how the last year changed him, the current surge in Covid-19 cases and his future plans, professionally and on the humanitarian front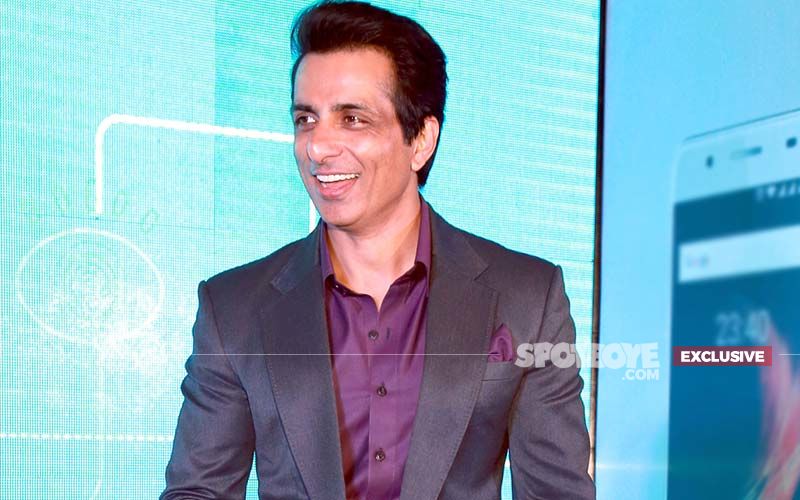 Sonu Sood rose as a saviour last year for the migrant labourers and since then the actor has continued his mission to do good and help the society. With his latest initiative, Sonu has launched a vaccination drive, called Sanjeevani: A shot of life, across the country to help the vaccination reach the poor.
Ask him about the inspiration behind the move and he says, "We realised that most of the underprivileged people are not sure if they should take the vaccination or not. Also, in some major villages and places where there is not much access, people aren't even aware about the vaccine and those who do, they don't know how to go about it. So, through this drive, we intend to go to almost 4981 villages and get people vaccinated," he shares.
As an initiation to his drive, Sonu himself got vaccinated yesterday in Amritsar and confirms that he has been keeping well since. "I have been perfectly fine," he assures, sharing their plan for the rest of the drive. "We started the drive from Amritsar recently and will be covering regions in Punjab. From there, we'll go to Maharashtra around Nasik, heading to Karnataka and then some villages in and around Indore, spanning over two months," he shares.
It has been almost a year since Sonu first extended his helping hand to the needy. Ask him how this year has changed him and he recounts, "I have learnt new priorities of life. Earlier it was doing good films and making a name for myself. But now I know that bringing a smile to someone's face is the most satisfying experience one can have. When we gave people jobs, sent them back home, provided education to them, got them healthcare facilities, it helped me grow as an individual and connect with the entire nation. It's a big responsibility on my shoulders but it is just the beginning and I have to do a lot more still," he asserts.
The nation is currently undergoing the second wave of surge in Covid-19 cases, and Sonu realises that people are somewhat getting a bit relaxed. "The surge is there and we are now more prepared, but people have become a bit lenient as we have realised that we have to live with Corona and it will stay. But following the rules and the safety norm is the most important thing to do right now so that we can have control over the pandemic," he says, pointing out that he gets the understanding of the situation by the kind of requests he gets for help. "I used to get eight-10 messages every day just for Covid beds last year, now it has risen to 15-20 calls a day. It shows that the problem is rising and we need to hold our reins tighter."
There was a man in Telangana, who was recently arrested for duping people under Sonu's name, but the kind hearted actor has nothing but good thoughts for him. "There are needy people looking out for help, who are going through a rough time. Instead of duping them, I told the guy that got arrested that if he is in need of money, connect to me and I will give him a respectable job," he informs.
Ask Sonu if anyone has tried to dupe him for monetary purposes by reaching out with false problems and requests, and he says his team has been on top of that since the beginning. "We have made few rules, including that we don't give monetary help to any person. In case of medical help, we pay directly to the hospital or in case of educational help, we pay directly to the school or college. So, we do our reccee properly before going forward," he reveals, adding that his team has also tried giving long term solutions to the people in need. "We have given e-rickshaws to so many people across the country including, Punjab, Bihar, Jharkhand and Haryana, so that they can earn for their families. And it's not just a temporary fix but a permanent solution," he iterates.
Sonu's efforts have been recognised by many with him getting honours from Punjab government and getting his face on an aircraft, but they have only motivated him to do more. "I feel humbled but all I want is just to keep on doing good work and keep helping without stopping," he says.
On the professional front, Sonu shares that he has completed Akshay Kumar and Manushi chhillar-starrer Prithviraj, and also a film called Acharya. "And now I am planning to start my own production house. I am doing my bit and just hope to match the expectations," he shares, adding that he has some plans on the humanitarian front as well. "I am planning to do something for the environment and education that can bring about a big change in the society," he concludes.



Image Source: Instagram/sonu_sood