Soon-To-Be Mum Neha Dhupia On Finding Inspiration Within The Industry: 'People Are Embracing More And More New Moms And Letting Them Come Back To Work' - EXCLUSIVE
Neha Dhupia, who is expecting her second child with husband Angad Bedi, talks about finding inspiration within the film fraternity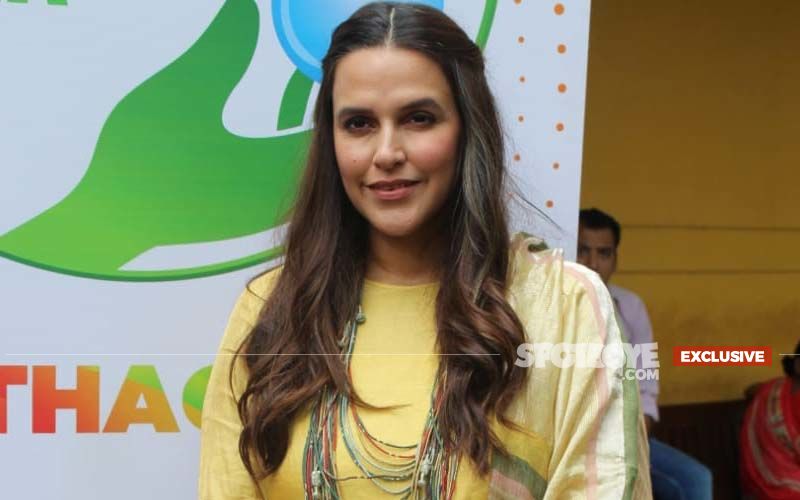 Not too long ago, there was a time in Bollywood when marriage and kids meant the end of an actress' career or her getting typecast in the kind of roles she was offered. But lately, there has been a wave of change in the industry with the makers measuring the actress' skills and not her marital or parental status before signing them for a film.
Neha Dhupia is currently in the third trimester of her second pregnancy with husband Angad Bedi. The couple already has a daughter named Mehr, born in 2018. Ask the mother-to-be who, from the industry, inspires her with the way they have handled their journey of pregnancy or motherhood and she responds, "I feel that now most women who become mums or have been a mom for a while are back at work. They never actually take a break and for me, I feel the people that are closest to me as far as my pregnancy journey is concerned as of late, has been Kareena Kapoor Khan, Anushka Sharma and all of them. The other day I was in conversation with Harshdeep Kaur who is going back on tour with her baby."
The actress asserts that even the industry is taking a step forward by creating an accepting environment for new mums to work in. "There are lots of people who get back to work fast but what's great is that the industry is also changing its mindset. It's wonderful that people are embracing more and more new moms and letting them come back to work, as it is very important to make them feel empowered professionally as well. Personally, they do feel great with the phase they are in life but to make them feel wanted professionally is something great and the makers who bring them back on set should be appreciated," she says.
Image source: SpotboyE archives, Instagram/kareenakapoorkhan/anushkasharma/nehadhupia