Sooraj Barjatya Had To Take ANXIETY MEDICATION Before Meeting Amitabh Bachchan; Director Reveals, 'He Listens To Narrations Apalak, You Cannot Face The Gaze'
Director Soorja Barjatya opened up about working with Amitabh Bachchan for his upcoming film Uunchai and shared that he was intimidated while narrating the script to him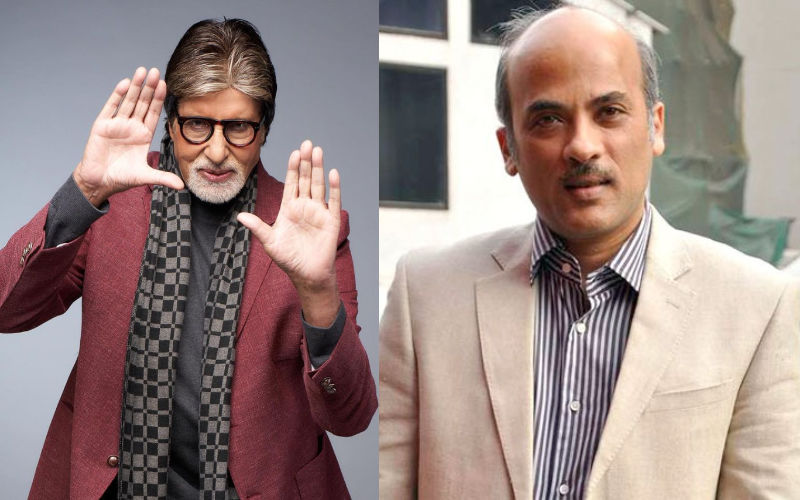 Director Sooraj Barjatya is all set to bring the audience a heartwarming story of three friends who set out on a journey to fulfill their dead friend's last wish of climbing Mount Everest. The movie stars Amitabh Bachchan, Boman Irani and Anupam Kher in the lead roles.
During the trailer launch of the movie, Barjatya recalled how he had been nervous about narrating the movie's script to Big B.
Sharing his reason behind the nervousness, the director revealed that in 2003 when had narrated the script of Mein Prem Ki Diwani Hoon to the veteran and the Piku actor listened to the script with a blank, cold face.
He went on to share that he had to take two anxiety pills to calm his nerves while pitching Uunchai to him. He recalled, "I remember meeting sir (Bachchan) for the narration of Main Prem Ki Deewani Hoon and he listens 'apalak' (without blinking his eyes) and you cannot face the gaze, it's not easy. When I wrote this script, I messaged him and he had given me time for a Zoom meeting."
"I sat for the meeting, taking two anxiety medicines because it is not easy to face sir," the filmmaker shared.
Talking about how easy it was to shoot with Big B, the director said, "I realised that sir is the easiest actor to work with. I enjoyed working with him on the sets but I enjoyed (his company) more in his vanity van. Because he would talk about life, poetry, filmmaking, he teaches us but on sets, he only listens and that's the greatest thing."
Produced by Rajshri Productions, Boundless Media, and Mahaveer Jain Films, the movie also stars Neena Gupta, Danny Denzongpa, Parineeti Chopra and Sarika in pivotal roles. Set to be released on November 11, Uunchai marks the comeback of Sooraj Barjatya as a director after seven years.
Image Source: Instagram