SHOCKING! Kris Jenner Shares Daughter Kim Kardashian Saved Her Bones From The Hip Surgery To Make Jewelry; Says 'It's Creepy'
In the recent episode of The Kardashians, Kris Jenner and her daughters Kylie Jenner and Khloe Kardashian discussed death and what would happen after they die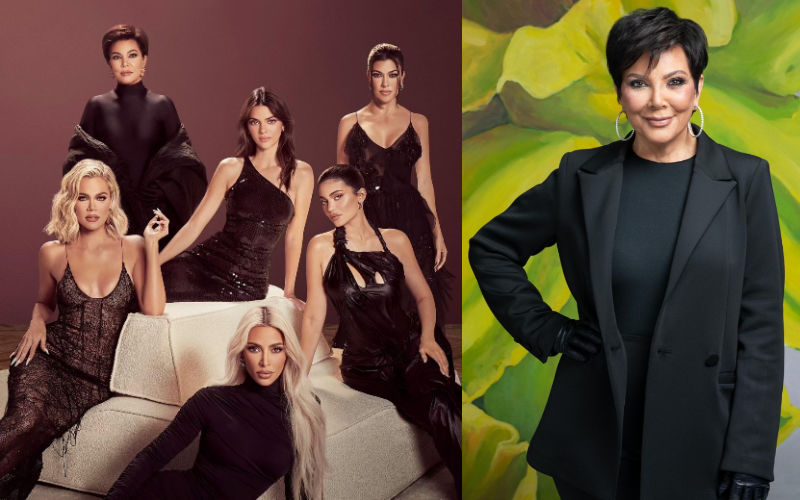 Kris Jenner along with her daughters Kim Kardashian, Khloe Kardashian, Kourtney Kardashian, Kendall Jenner and Kylie Jenner entertain the viewers of The Kardashians with a new episode every week. Their ardent fans eagerly wait for a new update on their life through their reality TV show. In a recent episode, a discussion between Kris, Khloe and Kylie ensued where they discussed what they would like to do after their death.
The discussion happened when Kris was recuperating from a recent hip surgery on the hospital bed. Kris on a phone call with Kylie Jenner, told her daughters that Kim had asked the doctors to save her mother's bones so that she could make jewelry out of it. This led to Kylie saying that the request was a little weird and Kris countered by saying it's creepy.
During the conversation, Khloe recalled an old incident and said, "Remember when you wanted your ashes, you wanted to be cremated and made into necklaces for us?"
Khloe went on to explain during the confessional scene, "My family and I, we talk about wills, death, we tell each other what our wishes would be if something terrible were to happen. If I'm in a coma, I'm still getting my nails done once a week and that's in my will because people are gonna visit me."
Recalling another one of their last wishes, Kris reminds her daughters of the time when they wanted to pick out a mausoleum for their family. As Khloe reminds her sister and mother of the number of kids that they have, Kris mentions they will have to either buy the whole thing or build floors on top of each other to accommodate their every family member.
Kylie goes on to share, "Well, I think, like, we need to say, 'Only this many generations are allowed in here.'" To which Kris then jokingly replies, "It's like a club! Nope, you're not on the list."
The lives of the Kardashain-Jenner sisters have always been under scrutiny. Their reality show The Kardashains gives fans a glimpse into their life and the pressures they face while running multi-dollar companies and raising their kids under the glaring eyes of the media.