OMG! UFO Or Shooting Star? Residents Of San Diego Spotted Mysterious Lights In The Sky At Night- VIRAL VIDEO INSIDE
Residents of San Diego saw two mysterious orange lights with a trail in the sky at night and social media is in debate it is was a UFO or shooting star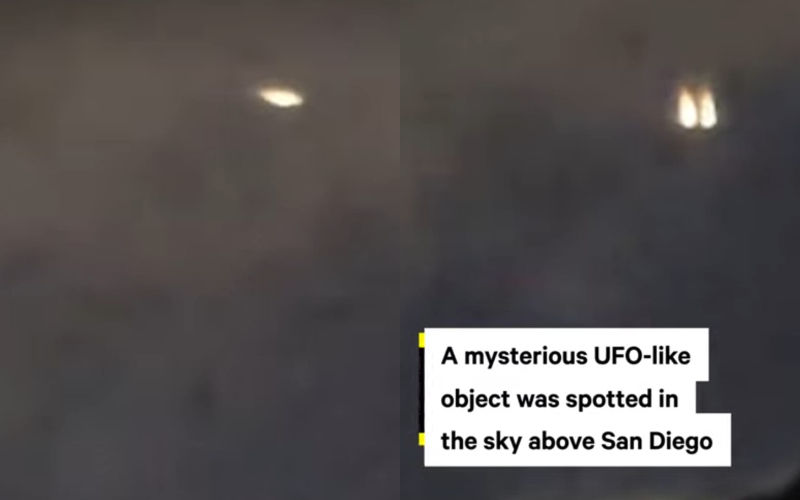 Celestial objects like Unidentified Flying Objects (UFOs) and aliens fascinate everyone and a news of their spotting often creates a storm on the internet. Now, a UFO was spotted in San Diego and the video of it is doing rounds on the internet. And the users are confused if it was a UFO or a shooting star and the social media platform has become a table for debate.
Residents of San Diego spotted a mysterious light in the sky at night on Sunday. Two mysterious orange lights flashed in the sky at night over the coast of southern California. As per the video, two orange lights appeared in the sky at night and it was falling down leaving the trail behind over California City, USA.
This video went viral in no time and garnered thousands of views. Netizens are confused if it was a shooting star or a UFO craft. They have even come up with their own theory some of them were logical while some of them just mugged this.
One user wrote, "we tend to see weird stuff because of testing from a lab in pasadena" while another wrote "could be a type of rainbow phenomenon, I've seen something very similar before, looked like a jet flame but just stuck in the sky". One comment read, "It's always aliens. There can be no other explanation." and another read, "Lights in the sky have more than one reason, just because there is a light inthe sky does not equal it's aliens and unless you can get a close up shot of something significant, it's meaningless."
Some of user even mocked this and a user wrote, "Two Souls joining together!" and another wrote, "More politicians coming down from the sky….time to worship your cult leaders"
Earlier, a pilot claimed that he saw a fleet of UFOs over the Pacific Ocean and he shot the video from a height of 39000 feet.
Image Source: Youtube