Soundarya Sharma Rescues An Injured Cyclist; Cancels Event To Take Him To The Hospital
Recently, Soundarya Sharma turned out to be no less than an angel in a 37-year-old man's life, who met with an accident on road. The actress rescued him and immediately took him to a nearby hospital, cancelling the event she was headed to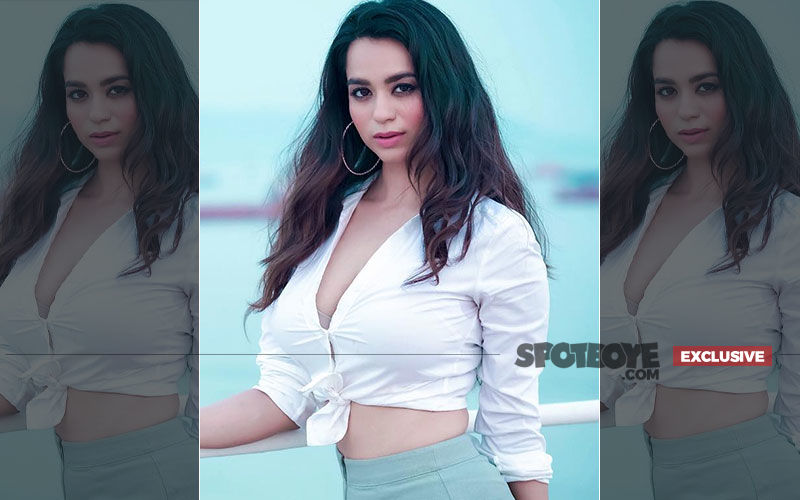 Soundarya Sharma
, who is spotted often making fashion statements, surely has kind heart. The Ranchi Diaries actress proved to be an angel in someone's life. Her gesture and timely help rescued a life, even if it meant giving up on a professional commitment. Here's what happened.
A witness to the incident informs us, Soundarya was on her way for a big event in the city, a few days back. While she was crossing Andheri, the actress saw a cyclist lying on the road as he was hit by a biker. "As Soundarya noticed that no one was coming for his help, and he continued to lie on the road, unattended, the actress stepped out of her car and helped him. She took him in her car and rushed him to Cooper hospital," onlooker informs us. Soundarya was on the way to attend an important event in the city but skipped it, as she took the cyclist to hospital.
Soundarya was disgusted with people not coming to help the cyclist and even slammed them for just looking. "She was furious and just couldn't understand why were people just talking and figuring how the accident happened instead of helping the injured man," the onlooker added.

We got in touch with the actress to confirm the incident and she said, "Yes, it's true. I took him to the hospital and cancelled the event; I was supposed to attend that evening."

We've also found out that the cyclist is doing fine now as he was not fatally injured but had lost a lot of blood after the accident. We applaud Soundarya for being a Samaritan.

Image Source: Unlockar