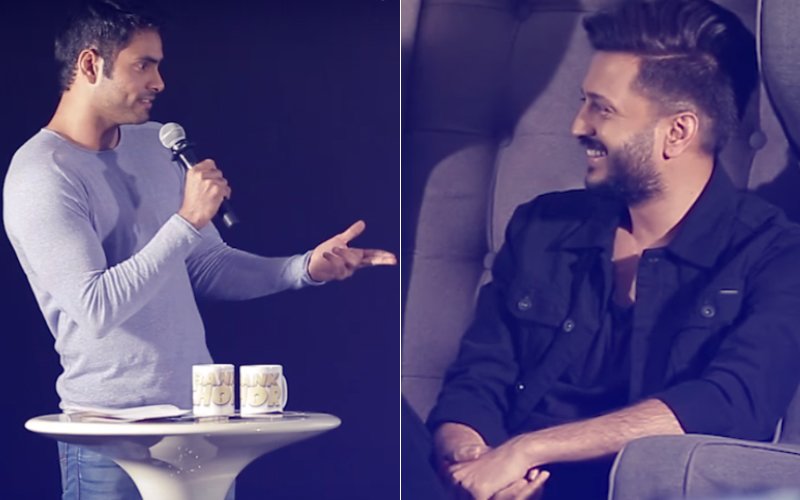 When Y-Films, the youth wing of Yash Raj Films, announced a roast of Riteish Deshmukh as a promotional activity for his upcoming film Bank Chor, there was only one thing that crossed everyone's mind - how do you roast an actor who's burnt anyway after the release of all his movies!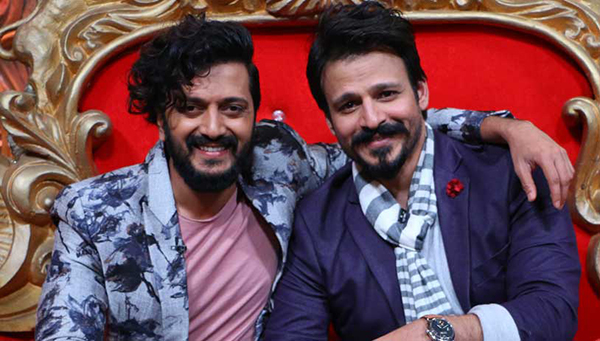 Riteish Deshmukh & Vivek Oberoi

SpotboyE.com got an opportunity to be one of the roasters or as Y- Films liked to call it, Tashreef Takers, in an event moderated by none other than Vivek Oberoi on May 29, 2017 at the YRF studios.




Gaurav Arora And Riteish Deshmukh At YRF Studio

The stage was set. Riteish, with his huge bum pads was ready. Vivek, the roast master, had left the stage open to the Tashreef takers to come and roast the living lights out of Riteish Deshmukh! And guess what! We obliged!

Opening the act for the event, SpotboyE.com's Gaurav Arora went full throttle from the word go and set the tone for the event and let Riteish and the media know, the evening is not gonna be easy!

Check out the video:


One after the other, journalists kept coming and going until Riteish's Tashreef was battered and bruised! Jokes right from his epic filmography to his average looks were made and Riteish just kept gulping each insult like hot coffee! Even roast master
Vivek Oberoi
was not spared and jokes about Y films were also made.
All in all, it was evening full of well-intended puns, smooth insults but most importantly, awesome fun! After all, isn't this how humour is supposed to be? Looks like Y-Films has indeed cracked the code for breezy humour! And if the kind of promotional activities they have been putting up is anything to go by, Bank Chor is definitely going to be the comedy you want Riteish Deshmukh to finally star in!
Bank Chor releases on June 16, 2017.
Image Source: planetradiocity