Sridevi passed away on February 24, this year, and left behind a huge void. Had she been around, today would have been her 55th birth anniversary. Fans of the veteran actress,
the I&B ministry and her family have been remembering her on her first birth anniversary
since her sad demise. SpotboyE.com had a heart-to-heart with her co-star and brother-in-law, Anil Kapoor where Sri's Mr India co-star revealed how sorely he and his wife, Sunita, miss the late actress.
"We miss Sri everyday, every night before going to bed, Sunita and I talk about her, honestly I'm telling you," says Anil, getting emotional. He adds, "Sunita and Sridevi had a great bond. She really really misses her a lot. They would often speak to each other, Sunita looked up to Sridevi, a lot, a lot. As a matter of fact, the day Sri passed away, Sunita spoke to her twice. Of course, she misses her a lot. And I have worked with her, she was not only a great co-star. We have done some wonderful films together which will remain memorable. We shared a great friendship, she was a part of the family, she was a family member, she was a friend also," says Anil.
Incidentally, Sridevi who prepped and preened her darling daughter for her big Bollywood debut, did not live to see the glorious day when Dhadak hit theatres, and the phenomenal response it evoked.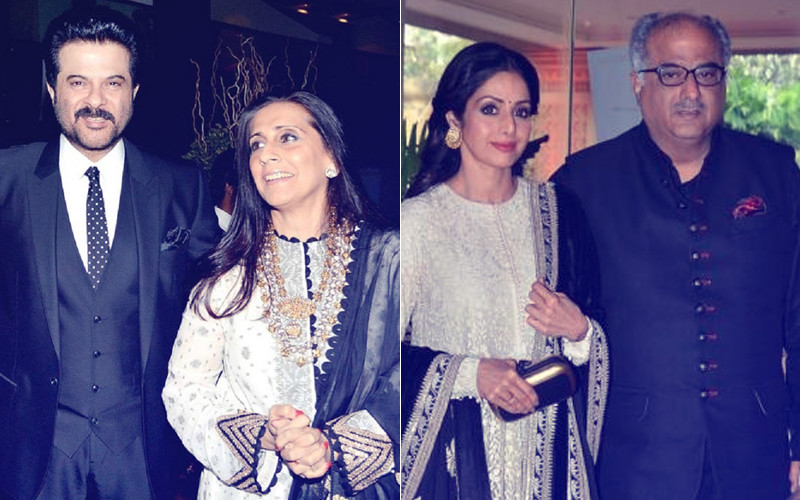 The conversation with Anil drifts to Janhvi and the proud uncle says, "I saw Dhadak and spoke to Janhvi, I told her what I felt. I just couldn't believe that it's her first film. She looked fresh, she looked natural, she looked beautiful. I told her a lot of things, you must ask her what I all told her (smiles). I'm so happy that the film has done well. I'm happy for Janhvi; Shashank, the director has done a wonderful job. He has really taken out great work from both of them (Janhvi and Ishaan), full credit to him. Rajasthani dialect is not easy you know, but he's done a great job."
Image Source: instagram/sridevi.boney.kapoor