Sridevi & Vinod Khanna Will Be Missed Forever, Says President As Families Collect Awards
Here are a few inside videos of Janhvi, Khushi and Boney Kapoor receiving the National Film Award for late Sridevi. Also watch Kavita and Akshaye Khanna as they collect the Dadasaheb Phalke award for late Vinod Khanna...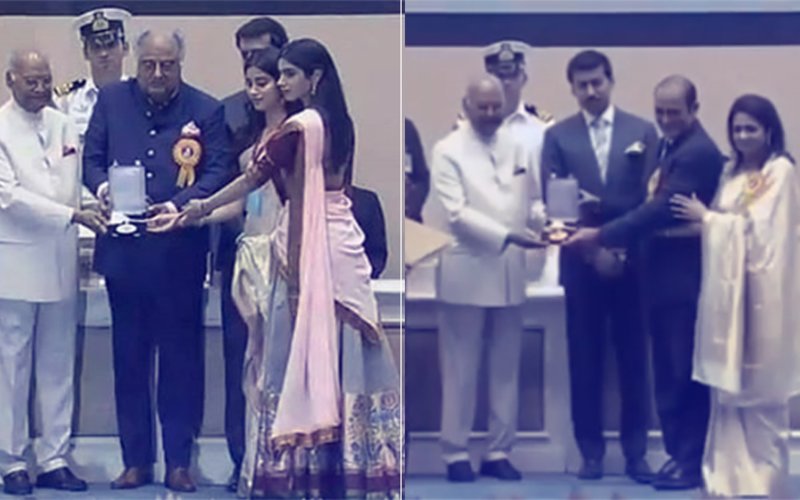 The 65th National Film Awards have just concluded. The late Sridevi and Vinod Khanna were posthumously felicitated at the ceremony by President Ram Nath Kovind. Their respective families were there to receive the award on the behalf of the late superstars. Here are a few videos from inside the event:
Boney Kapoor along with daughters Janhvi and Khushi got on stage to receive the award for Best Actress (Hindi) for Sridevi's stellar performance in Mom (2017).
Akshaye Khanna with step-mother Kavita Khanna received the Dadasaheb Phalke Award for Vinod Khanna.

Delivering his address President Ram Nath Kovind said, "We miss them today and we will miss them forever. Their films like Lamhe and Mere Apne captured not only the box office but also the minds of the audience. When Vinod Khanna and Sridevi passed away, for millions of film lovers the loss seemed personal. Their fans and followers could be found all over the country, in every state and region. This is the beauty of cinema. Our film industry unites us as few others do."