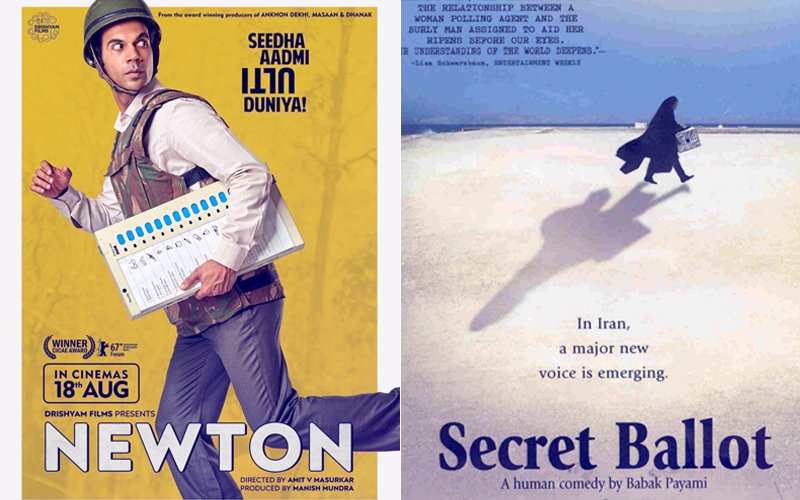 Belatedly, the critically acclaimed film Newton was declared on Saturday to be similar in its plot premise to the Iranian film Secret Ballot (2001).

The Iranian Film had won the Silver Lion Award For Best Director at Venice.

We say belatedly because the 'inspiration" charges went viral on social media" once it was declared as India's official entry to the Oscars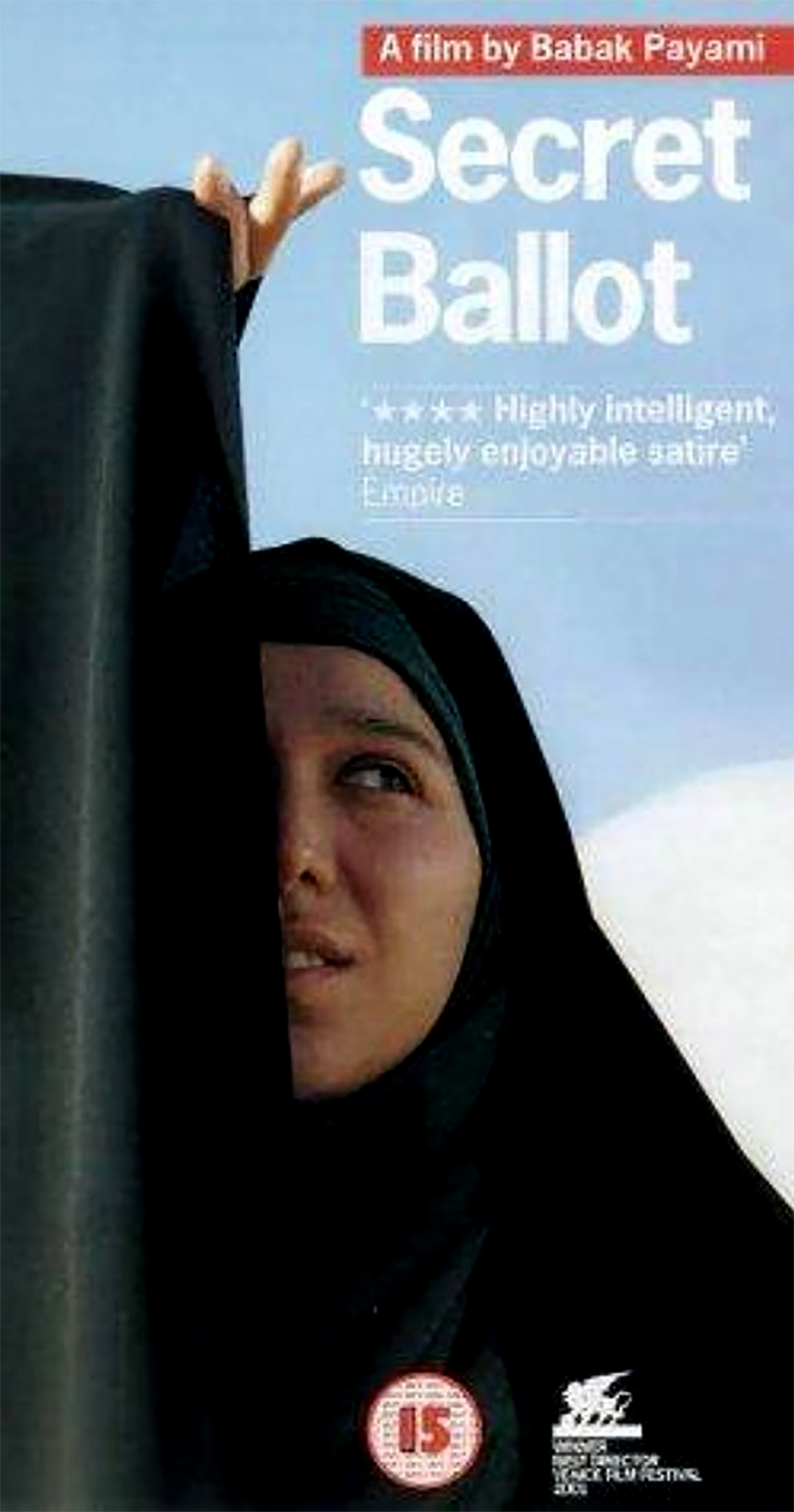 Secret Ballot Poster

A similar situation was faced by Anurag Basu's Barfii! which was said to be sourced from Hollywood sources and Charlie Chaplin's vintage comedies.

Amit Masurkar (director and co-writer of Newton) that his film has been 'inspired',stressing that Newton is original.

With the film now coming in the storm of a controversy, chances are there will be an outcry about sending it to the Oscars, comparing it to the Iranian film. Secret Ballot which featured a woman protagonist in the lead whereas in Newton, it is Rajkummar Rao who takes centrestage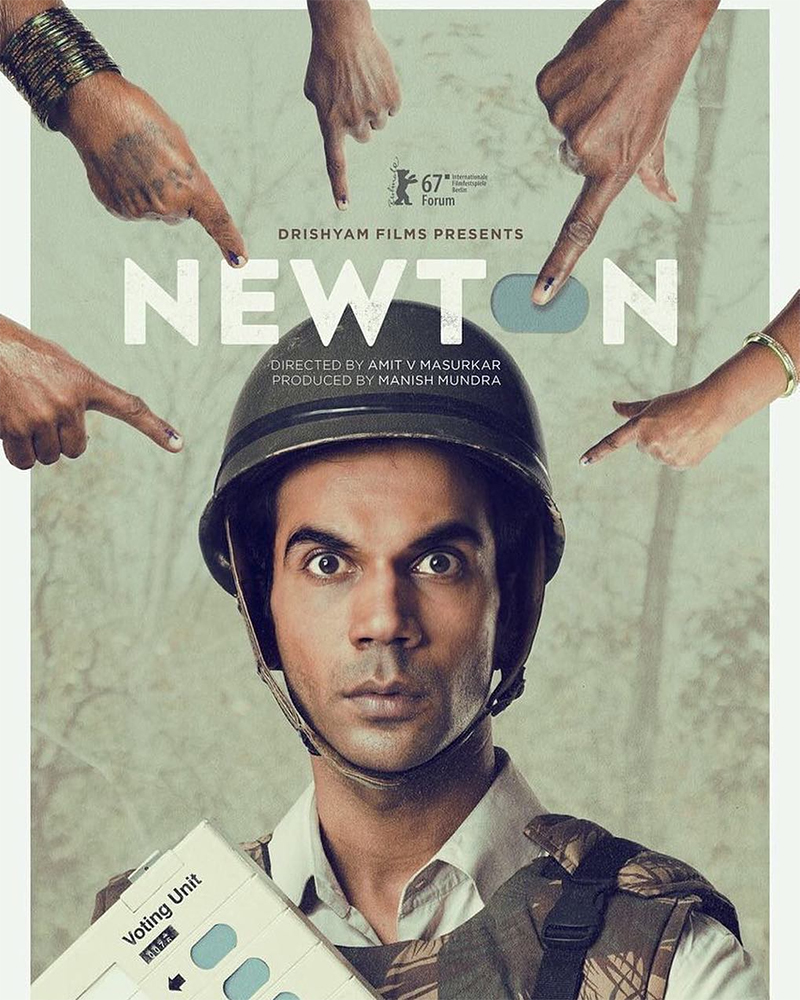 Rajkummar Rao In Newton

The Iranian film had a young woman, a government bureaucrat , going off to a remote island, in charge of local voting. She comes in confrontation with a soldier- a part which seems to have been recycled for Pankaj Tripathi.

Our film critic Khalid Mohamed, says, "There do seem to be extraordinary similarities."

A few minutes ago Mohamed put out a post on his Facebook account elaborating on this: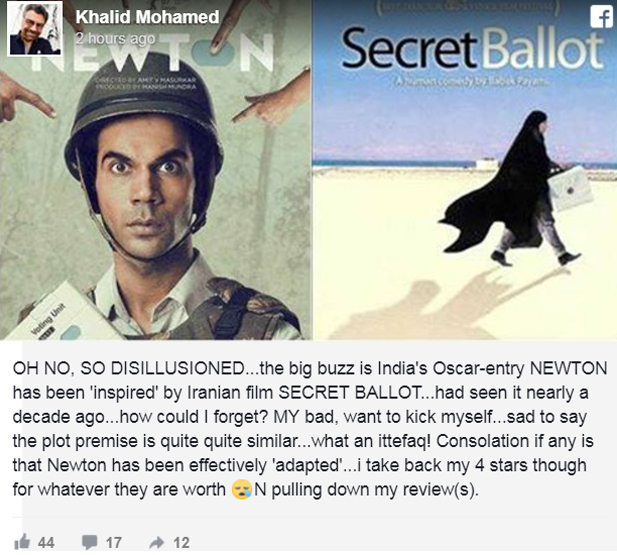 Ab Newton ka kya hoga? A gravitas situation, indeed!.


Image Source: posterhouse, impa & twitter/drishyamfilms