Sushant Singh Rajput has made a habit of grabbing headlines, but usually not for the right reasons.


There was the incident where he got into a spat with senior journalist Bharati Pradhan and then there was the infamous run-in with fans.

And on Friday, more media reports claimed that Sushant Singh Rajput had once again lost his temper during a promotional event for Raabta.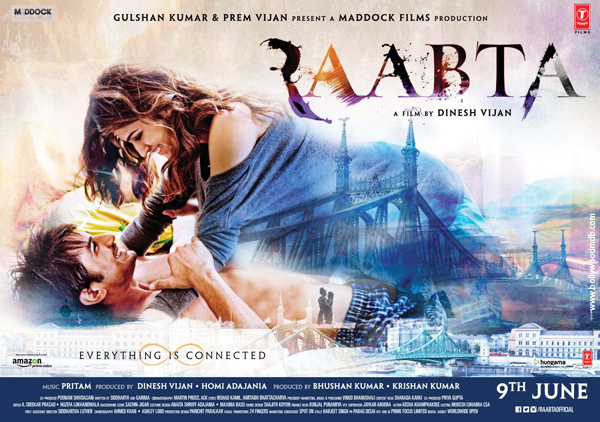 Makers of the Telugu film Magadheera have made charges of plagiarism against the producers of Raabta. At the press conference, the actor was asked to comment on the same and his angry tone once again made headlines.

And this seemed to tick Sushant off further. Getting irked by the headlines, the actor tried to mock media for using photoshop in images to portray him as angry.
Sushant Singh Rajput wrote on Instagram: "Guys next time you want to be more convincing in your fictional stories about me, just try and be more creative with photoshop:)"

After Sushant uploaded the picture, his co-star and rumoured girlfriend Kriti Sanon commented, saying "Hahahahahah..!! This is hilarious!"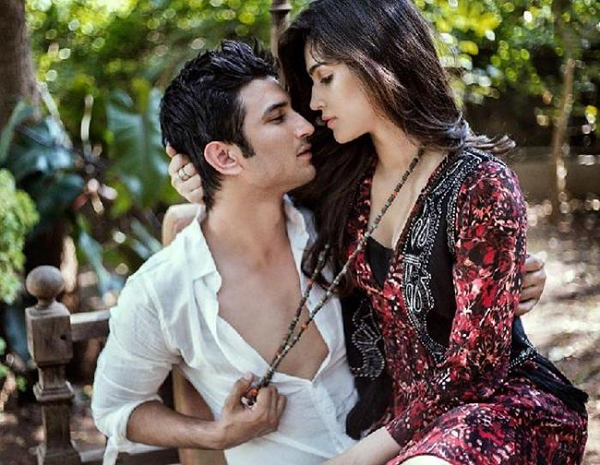 Sushant Singh Rajput And Kriti Sanon

While both the Raabta actors laughed, little did Sushant know that the joke would be on him soon.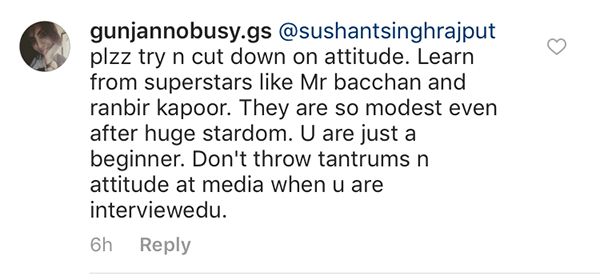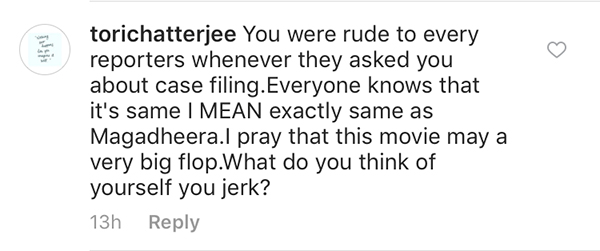 Within minutes, the commenters inundated the post with comments on how Sushant Singh Rajput should rein in his attitude.

One of the users commented "@sushantsinghrajput plz try n cut down on attitude. Learn from superstars like Mr. Bachchan and Ranbir Kapoor. They are so modest even after huge stardom. You are just a beginner. Don't throw tantrums n attitude at media when u are interviwed (sic)."

Another user commented "Don't do overacting the attitude u r showing is useless u r one hit film old thats too coz of one n only ms dhoni u r picture is coming it will make you realise about ur standings keep blesses... (sic)"

"Omg @sushantsinghrajput you don't know how to handle these situations and you don't belong in Bollywood. feel sorry for the filmmakers to have you in their movie (sic)"

Many social media users supported the media and commented "@sushantsinghrajput u gotta learn from other actors n grow up...it's just a question!! the reporter is doing her job. Don't get angry on such things."

"You were rude to every reporter whenever they asked you about case filing. Everyone knows that it's same I MEAN exactly same as Magadheera. I pray that this movie may a very big flop. What do you think of yourself you jerk," wrote another Instagram user.

Image Source:
twitter/t-series & newscrunch