Sushant Singh Rajput Death: Know About SSR's Net Worth And Some Of His Precious Assets Including An Advanced Telescope, Land On The Moon, Fight Stimulator
Late actor Sushant Singh Rajput's love for science and space was known to all, here's a rundown of some of his priceless assets like an advanced telescope and land on the moon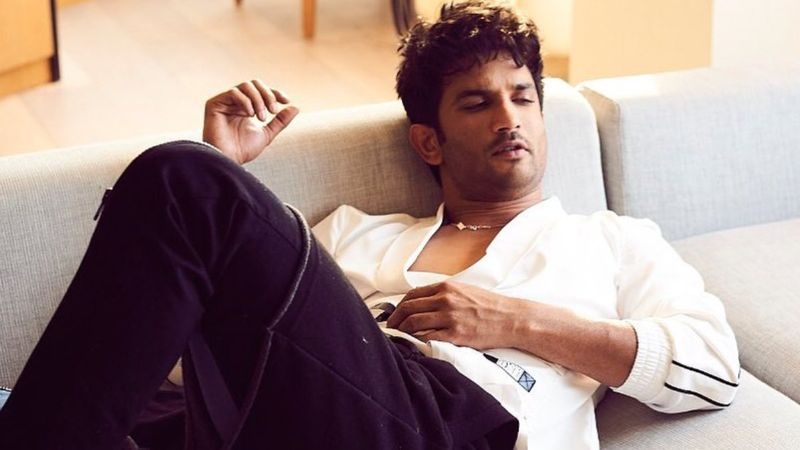 On Sunday afternoon, the tragic news of Sushant Singh Rajput's untimely demise made it to the internet and television, leaving everyone in utter despair and shock. The Bollywood actor died due to suicide after hanging himself to death in his Bandra apartment. The reported reason behind him taking such a drastic step is his long battle with depression. Fans and celebrities across are still mourning the death of such a young and brilliant talent. Many of them are also celebrating Sushant's colourful life by talking about his other interests apart from acting, which, unsurprising, were Sushant's love for science and celestial bodies like the moon, sun, stars and its other components.

An intellectual Sushant was also an avid believer of Lord Shiva. His social media posts on the cosmic importance of the term 'Om' and how the universe was in the hands of Shiva were a mirror to his thoughts. The Kai Po Che actor owned a super expensive telescope that he had got to see the rings on the planet Saturn. He had named his prized possession as Meade 14" LX6000. Sharing the news with fans on Instagram, Sushant had written, "It's one of the most advanced telescopes in the world and I'm going to be able to see Saturn's rings through it."
The late actor also had a flight simulator, which is usually used for training pilots. When he bought one, he had taken to Instagram and shared, "#LovingMyDream 1/150 ! 'GET A FLYING LICENSE !!' Buying this beauty (Boeing 737 Fixed Base Flight Simulator) to start loving/living my first of 150 dreams; to fly."
Other than that, Sushant had also brought a piece of land on the moon. Yes, you read that right! Sushant bought the piece on the far side of the moon, from a region called Muscoviense or the 'Sea of Muscovy.' He had purchased the valuable asset from the International Lunar Lands Registry. Before him, Shah Rukh Khan was gifted a piece of land on the moon by a fan.
Reportedly, Sushant Singh Rajput's net worth is somewhere around Rs 39 crore and he used to charge Rs 5-7 crore for every film.
image source: instagram/sushantsinghrajput