Sushant Singh Rajput Death: Sanjay Leela Bhansali Had Offered SSR 4 Films As Opposed To The Case Filed Against The Filmmaker
After a case was filed against producer-filmmaker Sanjay Leela Bhansali in connection to actor Sushant Singh Rajput's suicide, sources reveal as opposed to the case filed that the director had offered 4 films to the late actor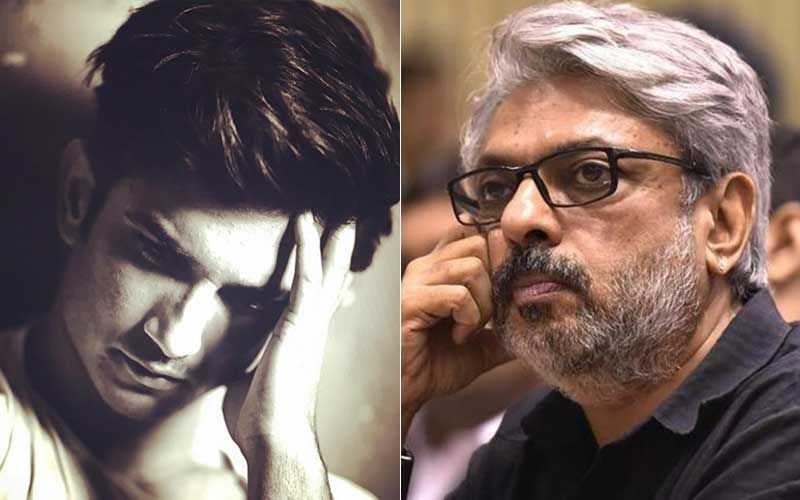 Bollywood actor Sushant Singh Rajput's untimely demise has left all his fans, friends and family in a state of shock. As Sushant suffered from depression, after his death, many have been claiming Nepotism in Bollywood to be the reason for him to take such a drastic step. It was just recently when a case was lodged against filmmakers-producers Karan Johar, Sanjay Leela Bhansali, Ekta Kapoor and actor-producer Salman Khan in connection to Sushant Singh Rajput's suicide. After producer Ekta Kapoor took to her social media to react, now sources reveal that Bhansali always wanted to work with Sushant as opposed to the case filed.
The source reveals that Sanjay Leela Bhansali had offered not once but many films to SSR, "Many people in the industry are expressing their grief and not many know that both Sushant Singh Rajput and Sanjay Leela Bhansali were quite fond of each other as well as their work. In fact, not once but 4 times working together was on the cards for them, SLB had offered him 4 films, but due to date issues, things didn't materialise. As far as their equation is concerned, Sushant had taken quite a strong stand for SLB when the director was attacked in Jaipur and while Sushant condemned the violence he also dropped his surname 'Rajput' to show support to the filmmaker. And not just SLB, but even Ekta Kapoor and Sushant had lots of mutual admiration for each other. Ekta was not just his close friend, but also a huge admirer of his craft, in fact, she has time and again praised Sushant for his talent and had offered him several projects."
This information comes after producer Ekta Kapoor recently expressed her disappointment over people blaming her for Sushant Singh Rajput's demise, even when she was the one who launched him. Ekta Kapoor's reaction came out after the case was filed against her. Bhansali too is known to have offered Ram-Leela to Sushant first and not Ranveer. Sadly Sushant couldn't do the film as his hands were tied by Yashraj Films and their contract.
Image source: Instagram, ichowk.in