Swara Bhasker Reminds Kangana Ranaut That Before Queen, Sridevi-Gauri Shinde Deserve Credit For Successful Feminist Film Like English Vinglish
Swara Bhasker reminds Kangana Ranaut the difference between mainstream and parallel cinema in her series of Tweet. She credits Sridevi for bringing a feminist film like English Vinglish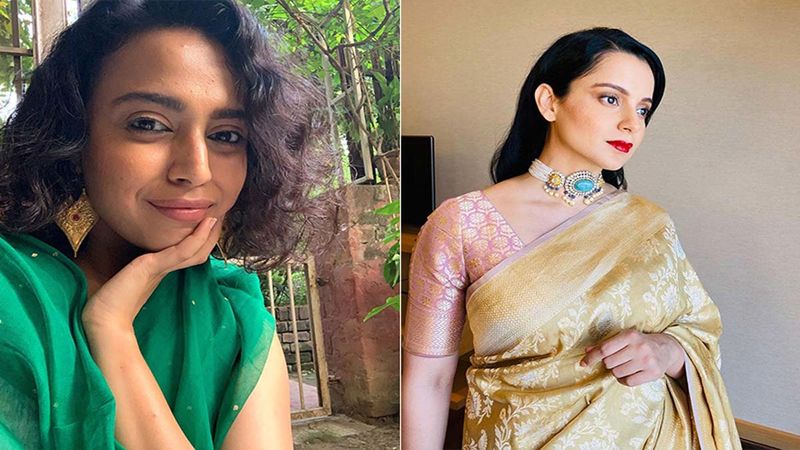 A new war has erupted after Kangana Ranaut's interview with Republican was telecast, where she blasted Bollywood biggies and also bashed outsiders like Taapsee and Swara Bhasker. While the Queen actress continues to support activities asking for justice for actor Sushant Singh Rajput and the controversy surrounding his death, she called actresses Swara Bhasker and Taapsee Pannu B-grade actresses supporting nepotism. Both the actresses also replied to these remarks made on them. Since their replies became a talking point, Kangana's social media team and Taapsee and Swara have been on a social media war.
The latest being Kangana Ranaut's team calling Queen the awakening of parallel cinema. Now, this tweet of the actress' team got several replies from the Veere Di Wedding actress. She mentioned in her reply that Satyajit Ray's Pather Panchali released in 1955 is considered as a parallel cinema with artists such as Mrinal Sen & Ritwik Ghatak being the ones to be credited for it. Followed by, 1970s new wave of cinema that came into existence with Mani Kaul, Kumar Shahani and more.
Elaborating on the same point, she mentioned in her next tweet about films from the 2000 decade and gave examples like Peepli Live, Khosla Ka Ghosla, movies which fall under the bracket of the parallel cinema. Concluding this Tweet referring to Kangana's Queen, which according to her is a mainstream film.
कंगना जी & her team,1955 में सत्यजीत रे की पाथेर पांचाली को पैरलेल सिनमा का आग़ाज़ माना जाता है। उनके साथ मृणाल सेन & ऋत्विक घटक इस सिनमा के parents माने जाते हैं। 70 के दशक में न्यू वेव सिनमा आया (मणि कौल, कुमार शाहणी, सईद मिर्ज़ा, श्याम बेनेगल, कुंदन शाह etc.), साथ ही साथ 1/n https://t.co/iAQSWp2VUG

— Swara Bhasker (@ReallySwara) July 21, 2020
साथ साथ Middle cinema में साई परांजपे जी इत्यादि, फ़ारूक़ शेख़ सर, दीप्ति नवल जी, अमोल पालेकर साहब यादगार चेहरे हैं। 2000 के बाद के बदलते बॉलीवुड सिनमा में, मैं पीपली liveभेजा फ़्राई, खोसला का घोंसला को पैरलेल स्पेस में मानती हूँ। क्वीन (2013) मेरे लिए मेन्स्ट्रीम फ़िल्म थी। 2/n https://t.co/iAQSWp2VUG

— Swara Bhasker (@ReallySwara) July 21, 2020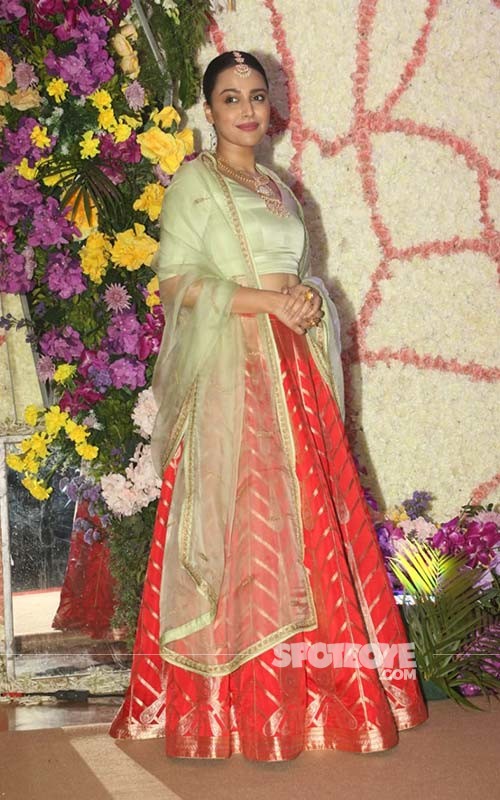 तनु वेड्ज़ मनु के साथ आपने, आनंद राय & हिमांशु शर्मा ने कमर्शल मेन्स्ट्रीम बॉलीवुड को एक नया रूप दिया। kudos! नहीं, क्वीन पैरलेल सिनमा नहीं। रही बात फ़ेमिनिस्ट फ़िल्मों की तो English Vinglish (2012), क्वीन के पहले आयी थी। Sridevi जी & गौरी शिन्दे को श्रेय मिलना चाहिए। 3/n fin 💜 https://t.co/iAQSWp2VUG

— Swara Bhasker (@ReallySwara) July 21, 2020
Image Source: Instagram/reallyswara/team_kangana_ranaut