Taapsee Pannu: Actors Have Refused To Work With Me As I'm Not An A-List Actress
In an open letter Taapsee talks about big names in B-Town refusing to work with her, how she was considered unlucky and jinxed in the South, and how she is still fighting for a basic pay in Bollywood...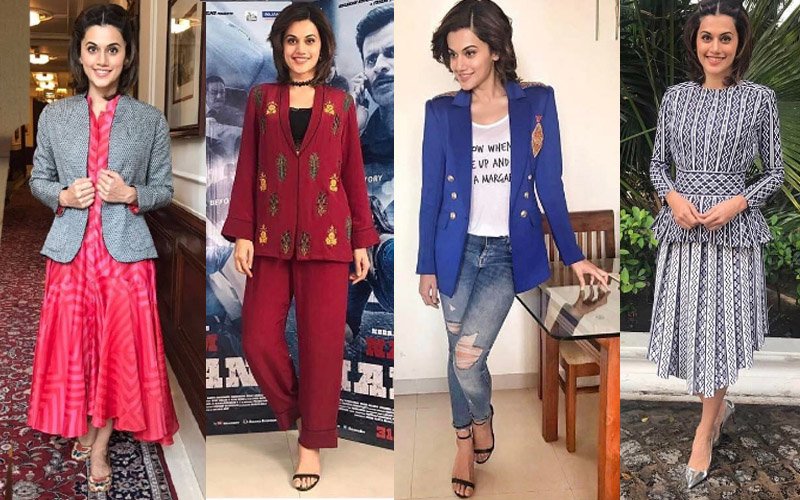 Taapsee Pannu is definitely one of the most outspoken actresses in the younger lot. She began her acting career down South, but after a few years moved to Bollywood with Chashme Baddur (2013).
However, her journey to Bollywood was not that easy. She found it very difficult to get good work in the industry for a long period. But all that changed post Pink (2016). Taapsee pens down an emotional letter on her social media account. Read on:
"I got into modelling during my college days, just to make some extra pocket money. I had scored 88% in my CAT exams and was enroute to pursuing my MBA when I got an offer for a film — it happened as organically as that. Thereafter, three of the films I worked in didn't work and I got the label of 'iron leg' — I was 'rumoured' to bring bad luck to films. Mind you, all of these films had huge male co-stars and directors, but the failure of movies was blamed upon my bad luck. Thereafter, I've been asked to reduce my pay, I've been thrown out of films because the producer was having financial issues. This was all before I did the movie Pink, but believe it or not even after that there's stigma I've had to deal with. Actors have refused to work with me in Bollywood, because I'm not an 'A list actress'. Producers have finalised me, locked my dates and then randomly backed out at the last minute because they got a bigger name. Expecting equal pay is far off, even the basic amount is something I have to fight for— but I'm not complaining. I'm here because I love acting — I may not be the most glamorous, or have the perfect body but I believe in my art. I don't like indulging in self pity…I enjoy being strong and independent. Just a few weeks ago, I was going to a Keertan in Delhi where in the middle of the crowd I felt a guy trying to poke me from behind. I didn't even turn to look at him, I grabbed his finger and twisted it so hard that he winced in pain. Truth is, I'm less heroine and more the 'hero' in my story and for some that's a bitter pill to swallow, but then that's tough…because I'm not going anywhere (sic)," Taapsee said.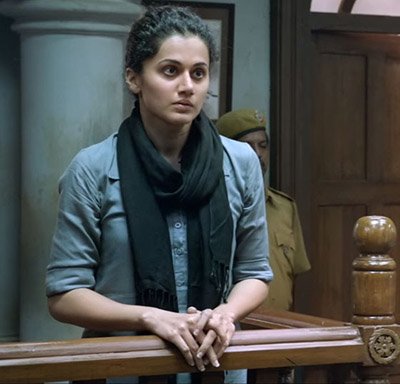 Image Source: youtube/timesmusicindia
Clear enough from her letter, Taapsee has and is still facing a lot of issues- from equal pay to women safety.
Taapsee's next is Naam Shabana with Akshay Kumar. The film which releases on March 31 is a prequel to Baby (2015) in which she had a small role.
It was only after Pink that she got her due credit. Post that she has not looked back. She has also bagged the lead role in Varun Dhawan's Judwa 2 along with Jacqueline Fernandez.
Taapsee is also referred to as the 'flag bearer of women empowerment' ever since she did Pink and came up with a fantastic short video on Women's Day. She has even
launched a helpline to stand up for the rights of women employees in the media
and entertainment industry.
Way to go Taapsee!

Thumbnail Image Source: instagram/taapsee