There is something about Taimur Ali Khan that's left daddy Saif worried! And what's that? Well, Taimur is growing up at a lightning speed and now the naughty kid has got into a habit of snatching things and throwing them away. And that's why Saif is a little too worried every time Taimur meets Inaaya, as he doesn't want his son to hurt his little niece, reveals Soha Ali Khan.

At a recent event, Soha shared this piece of information with a section of media where she went on to explain Taimur and Inaaya's bond. She said, "Taimur is at an age where he wants to explore everything. He is now able to hold things, his grip is getting stronger. He is also into snatching things and throwing them away. Inaaya is too small now and so we are constantly scared to have them too close to each other. Especially Bhai (Saif) gets really worried whenever Taimur tries to get closer to where Inaaya is."


Soha also revealed how Saif and Kareena helped her and Kunal with parenting tips. "Taimur and Inaaya are both kids, just few months apart from each other so it really helps to observe Taimur, follow his growth, the changes and milestones in his life and be more aware and prepared while raising Inaaya. Bhai and Kareena both help Kunal and I with handy tips from time to time which is a blessing when you are a new, first time parent," she added further.

While taking about Saif and Inaaya's age difference, Soha said, "Bhai and I have an 8-year age difference. But Taimur and Inaaya will only have a year's. I hope they grow fond or each other as they grow up, become best friends. Of course, Taimur is a little older so he will always be the elder brother to Inaaya, protective about her."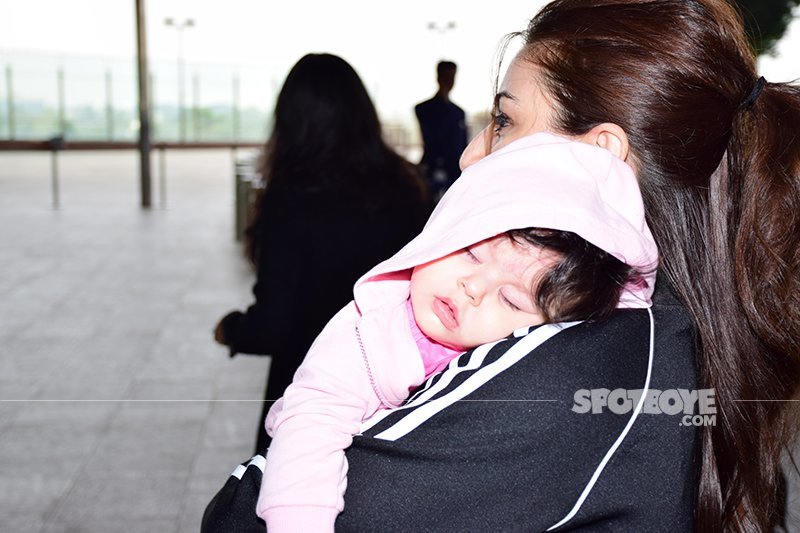 Well, we hope so too!


Image Source: instagram/taimuralikhanpataudi