Tanuj Virwani On Being Away From Mother Rati Agnihotri For Over A Year: 'I Hope The Next Post I Make Is Of Us Coming Together For A Picture In 2021'- EXCLUSIVE
Tanuj Virwani, who recently put up a post on Instagram about being away from his mother, Rati Agnihotri, for over 395 days, talks about the stress of being apart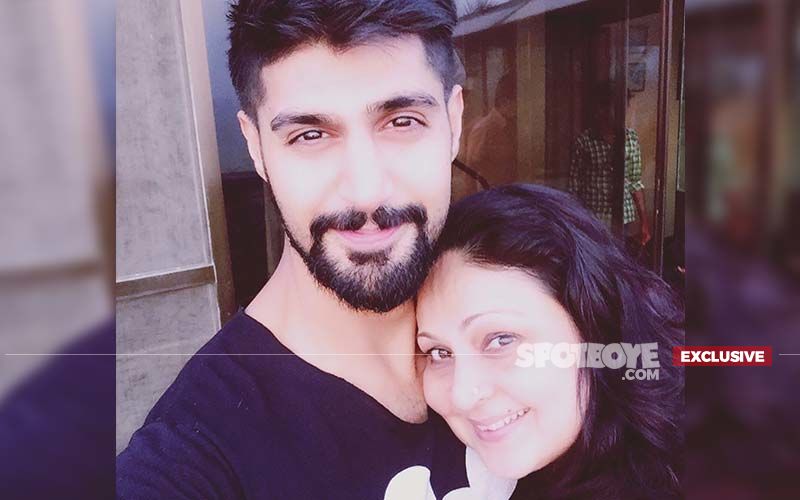 Tanuj Virwani is like the ideal doting son every mother craves for. Always in awe of her mother, Rati Agnihotri, the actor recently took to Instagram to document his sadness of being away from her for over a year. "Not seen u in 395 days now Ma but not a day goes by that you are not on my mind. Miss you and love you. Need my Rock back now," Tanuj had written on April 8, and now with over 400 days away from her, the actor is missing her deeply.
"It has been tough on all of us as a family. I have grown up with my parents, did my schooling and college in Mumbai and we all still live together. So, in my 34 years of being on this planet, I have never been separated from my mother for more than a year and when I think about it, it feels absurd. This is for the first time in my life, but thankfully, we have technology and video calls to keep us connected. We make sure to speak to each other daily over video calls and that's what keep us going," Tanuj shares.
The actor informs that his mother is in Poland right now. "She usually spends a few months there every year with my maasi. They have opened a chain of restaurants there and I am really proud of how successfully she has switched careers from being in movies to being an entrepreneur. But all said and done, I truly miss her a lot and hope to reunite with her soon," he says emotionally.
Tanuj informs that before this, the longest time he spent apart from his mother was just over a month. "It used to be when I was out on a shoot, and that would be a month at most. It's just a drop in the ocean compared to a year. 40 to 400 days is a big leap. I just hope I don't have to make another post for her as that would mean we'll be apart for longer. I hope the next post I make is of us coming together for a picture in 2021," he signs off hopefully.



Image source: Instagram/tanujvirwani