Tanushree Dutta: I Was Sexually Abused In 2008, Entire Industry Remained Silent
In an explosive interview, Tanushree Dutta reveals how she walked out of a movie after being subjected to sexual abuse. Opening a pandora's box, she revisits the horrific 2008 episode where she had accused an actor of her film Horn 'Ok' Pleassss of sexual exploitation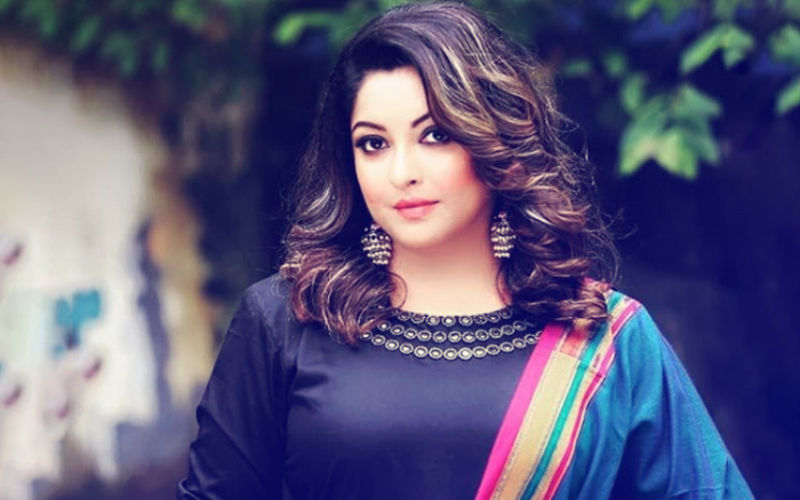 Tanushree Dutta was out of India for the better part of last two years. Now that she is back in Mumbai, her fans are curious to know where and how she has been, and when they can see her on the big screen again. The actress has been speaking to the media, and in an interview News 18, she revisits the horrific incident of her being sexually abused back in 2008.
Talking in reference to #MeToo movement, Tanushree is vehemently critical of the industry's ostrich attitude to her suffering; the fraternity having remained mum on it. Dutta continued, "The thing is that our country has become so hypocritical, and people constantly ask why #MeToo movement is not happening in India, it won't happen unless and until you'll acknowledge what happened with me in 2008. Everybody saw what happened but the memory and the popular perception of it is that Tanushree Dutta spoke up against harassment and then she was no more. The entire industry saw what happened but there was not one word of condemnation from anybody. Every single person in this country remembers my incident and this was something on national TV for three days but even today there's a stoic silence on that. So, my question is, 'Who is going to believe these hypocrites?' These are the people who stand up and raise their voice against women empowerment."
Just to jog your memory a bit, in 2008 reports of Tanushree accusing Nana Patekar during the shoot of an item song in the film Horn 'Ok' Pleassss surfaced online. The reports stated that Tanushree was not comfortable doing an intimate dance step with Nana for the song, and protested against it.
Speaking to a section of the media, Tanushree had said that instead of dance master Ganesh Acharya, Nana had started showing her the dance steps. The reports mention that Tanushree had made her displeasure clear at the actor's too-close-for-comfort intervention; she had even locked herself up in the vanity van for over 90 minutes. Tanushree later walked out from the set, and refused to shoot the item number.
Rakhi Sawant was brought in as Tanushree's replacement. Later, Nana Patekar addressed a press conference in response to Tanushree's allegations. Refuting the actress' claims Nana had said that he was highly surprised at the unexpected charges. He also said, "Tanushree is my daughter's age and I have no clue about what made her say such things about me. I have been a part of this film industry since the last 35 years and haven't had anyone saying such things about me ever."
10 years since, Tanushree hasn't got over the incident at all. With a new wave of women empowerment and #MeToo movement gaining momentum, she's opened up the pandora's box, again.




Image Source: instagram/iamtanushreeduttaofficial