Tanushree Dutta Says, "I Have Been Given Police Protection" Adds, "Received No Legal Notice From Nana Patekar"
While speaking exclusively to SpotboyE.com Tanushree Dutta said that she has been given 24 hours police protection from Mumbai police in the wake of the current situation. She also revealed that she hasn't received any legal notice from Nana Patekar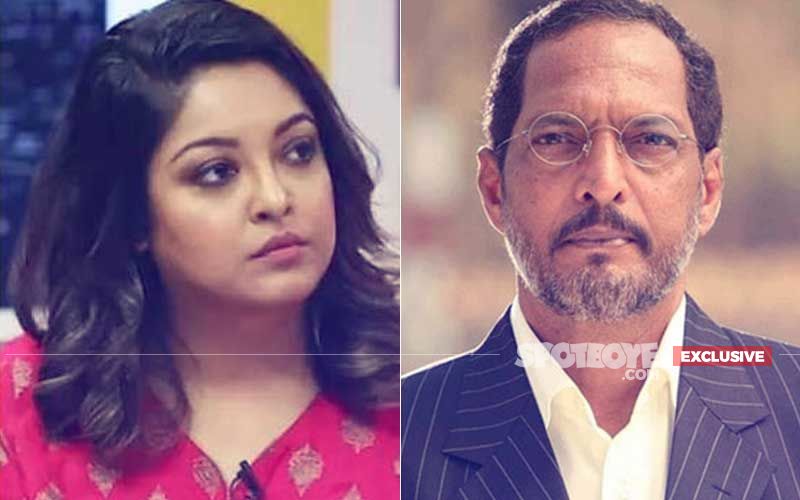 Tanushree Dutta and Nana Patekar's sexual harassment controversy has become hot topic of discussion. The actress is getting immense support from the film fraternity and is leaving no stone unturned to raise her voice against what happened with her, back in 2008.
Recently reports were abuzz that the veteran actor, Nana Patekar has sent a legal notice to the actress. After the news spread, SpotboyE.com got in touch with the actress and asked her about the legal notice. She confirmed that she hasn't received legal notice from Nana.
Tanushree also told us that she has been given 24 hours police protection in the wake of the situation. In a statement released by her, the actress thanked Mumbai police for deploying security personnel. She said, "Raj Thackeray's MNS party in an interview given to a leading daily (Navbharat times) has threatened me with a violent attack. This on top of other threats issued to me from Nana's side. Amidst all this, the Mumbai police has reached out and offered their support. They have promised me 24 hours police protection and have posted their armed personnel around my home. I would like to thank the Mumbai police force for coming forward to protect me and helping me strengthens my resolve."
A few days back, Tanushree Dutta spoke to us about the controversy which happened 10 years back. The actress recalled the incident and said, "Wrong place was Horn 'OK' Pleassss. Wrong people were Nana Patekar, Ganesh Acharya and the gang. I should not have taken up that film. It all began when I saw Nana Patekar on the set around 6-7 am when he was not required. And mind you, he was staring at me like a freak. I had been told that it was my solo song. I checked with the director (Rakesh Sarang), who then told me that he is required for just one line. He shot for that one line of his, but continued to be on the set. When I told him 'Hello', he didn't even reciprocate. Slowly he started coming closer. Next day, he was even more closer. And then, he started behaving bizarre. He asked Ganesh Acharya (choreographer, whom I had recommended for that song) to move out, grabbed me by my arm, and started telling me: Idhar khadi ho ja, Udhar khadi ho jaa. He wanted to teach me how I should dance."