Tanushree Dutta speaking up about having faced sexual harassment on the sets of Horn 'Ok' Pleassss gave rise to the #MeToo movement in India. While the actress has received immense support from the film industry, Rakhi Sawant lashed out at her.

Rakhi, who replaced Tanushree in the aforementioned film after she walked out on grounds of harassment, had badmouthed Ms Dutta during a press conference. Rakhi had said, "These are fake allegations on Nana Patekar ji and Ganesh Acharya. Tanushree Dutta has gone mad. She was in a coma for 10 years. She has just woken up after a coma of 10 years. I don't like saying such things about a woman. I respect women. But this Tanushree Dutta who has returned from America after 10 years is vomiting such things, because she has exhausted all the money from her bank account and has no work, has nothing and is blaming Nana Patekar ji. She is talking about the past, which has nothing to do with the incident. Nothing of this sort ever happened. If something like this would have happened, have you seen my song with Nana Patekar, he did not even touch me a little."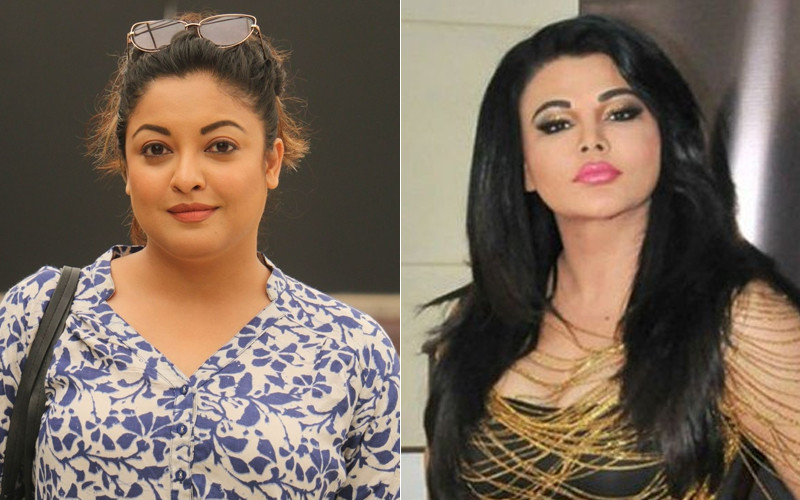 Tanushree Dutta & Rakhi Sawant

Now, Tanushree has hit back at Rakhi and filed a Rs 10 Crore defamation case. Ms Dutta's lawyer Nitin Satpute spoke to Republic TV and said, "We have filed a criminal and civil defamation case against Rakhi Sawant for maligning my client's character and image. If she fails to revert, she will be punished for two years or fined or both." Let's wait and watch what Rakhi has to say about the same.


Image Source:- Indiawest,girlzfact