It's a very shaky area to make a movie around politics, without it earning brickbats from a section of society. Anupam Kher starrer
The Accidental Prime Minister
that is based on the eponymous book by Dr Manmohan Singh's media advisor Sanjaya Baru is based around the era when Singh served as the PM of the country from 2004-2014.
The movie saw itself amidst controversies due to alleged distortion of facts. Several people from the Congress party objected to the "incorrect presentation of facts" in the trailer of the film whereas the BJP went all praises. In fact, the Maharashtra Youth Congress too demanded a screening prior to its release.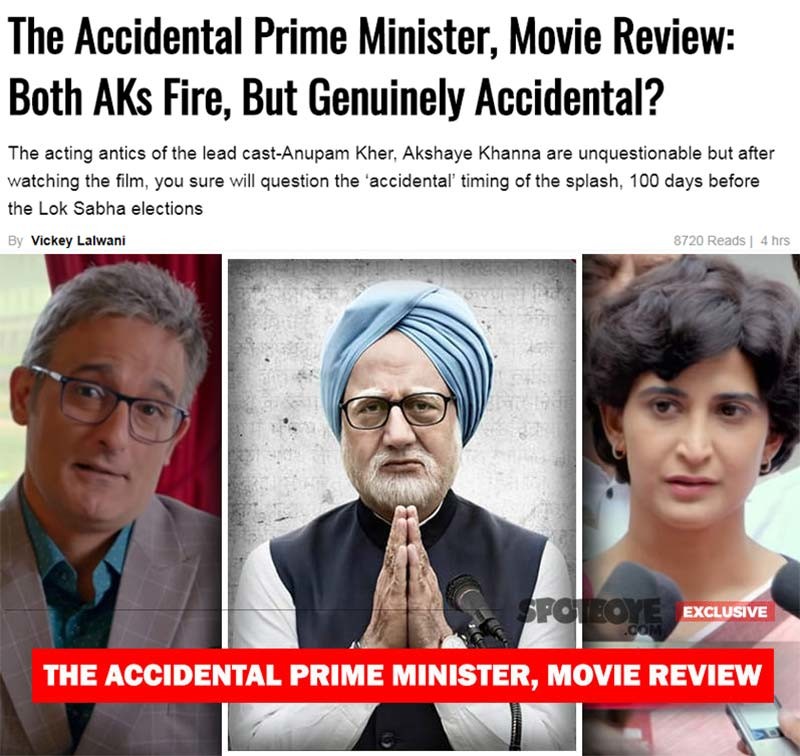 Now, as the movie finally hit the theatres, activists from the Youth Congress started with their protests in Kolkata. Reports suggest that some workers from the Congress party started protesting outside the Hindi Inox cinema hall which led to the screening being cancelled. Reports also suggest that the workers burned posters of the movie and started raising slogans against the actors and producer.
Similarly, a multiplex in Punjab's Ludhiana city also had to stop the screening of
The Accidental Prime Minister
due to protests by Congress party activists. The protests were carried on outside the Pavilion Mall due to which the multiplex management didn't begin the show to prevent any sort of untoward incident.
Image Source:- Youtube/penmovies