Punished! Hardik Pandya And KL Rahul Suspended, Inquiry Pending
According to latest reports, Hardik Pandya and KL Rahul have been suspended pending an inquiry. This step has been taken in the aftermath of the cricketers' objectionable statements against women on Koffee With Karan 6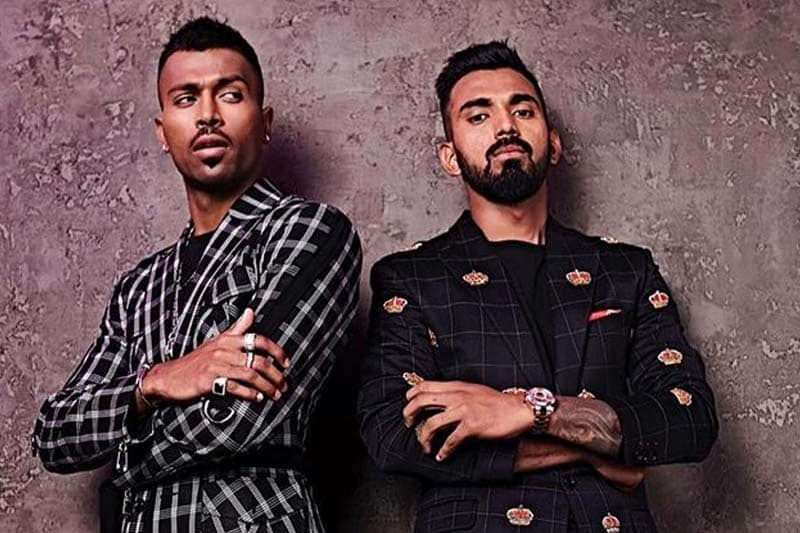 The latest news coming in suggests that Hardik Pandya and KL Rahul have been suspended pending an inquiry after their sexist comments on Koffee With Karan received severe backlash. "Both Pandya and Rahul have been suspended pending an inquiry,"
the Committee Of Administrators (CoA) Chairman, Vinod Rai, told PTI.
The decision came after Rai's CoA colleague, Diana Edulji, recommended suspension till further action against the two. BCCI's legal team had refused to declare the duo's comments a violation of the code of conduct. A source in the BCCI told PTI that the cricketers will be issued fresh show cause notices before a formal enquiry begins. "Whether it will be an internal committee of the BCCI or an ad hoc ombudsman who will conduct an inquiry, is yet to be ascertained," the official said.
"The Indian team management will take a call on whether they would want to keep the two with the team or send them back. There is a school of thought that they be kept with the team as the backlash back home could be severe but majority in BCCI brass is against the decision," he added.
This morning, we brought to you Indian cricket captain, Virat Kohli's reaction on the ongoing controversy.
During the media meet after the first ODI in Sydney, Kohli said, "We as the Indian cricket team and responsible cricketers don't align with those views, those were individual opinions. We are still waiting for a decision to be made." He further added, "From the Indian cricket team's point of view, this changes nothing in our beliefs in the change room, it does nothing to the spirit we have been able to create. Combinations will have to be thought of once the decision comes out."
Soon after the cricketers received backlash after their sexiest comments about women,
Vinod Rai informed PTI, "We have sent show cause notices to Hardik Pandya and KL Rahul for their comments. They have been given 24 hours to give an explanation."