The Big Bull: Abhishek Bachchan Wins The Internet After He Gives A Hilarious Reply To A Fan Who Asks Him For One Reason To Watch The Film
Abhishek Bachchan starrer The Big Bull is all set to release on 8th April. Given the film's comparison with Scam 1992, one Twitter user asked Junior Bachchan to give one reason to watch his upcoming film.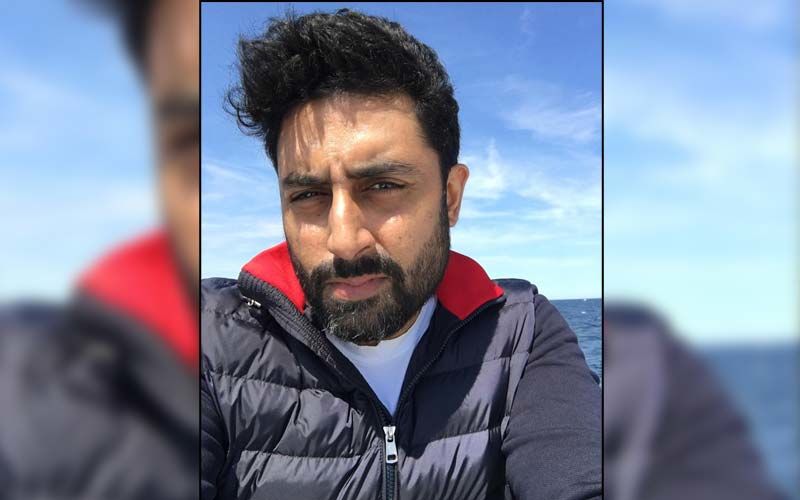 Abhishek Bachchan's upcoming film 'The Big Bull' is creating a huge buzz. The trailer received a great response from the audience and Abhishek Bachchan has absolutely nailed it as Harshad Mehta. Apart from the stellar star cast, many are looking forward to the film because of the amazing storyline. However, as many already know, Abhishek Bachchan's The Big Bull has been compared a lot to Hansal Mehta's web series Scam 1992. Both are broadly based on the securities scam of 1992 and stockbroker Harshad Mehta's life. Given the comparison, one Twitter user tweeted, "I did watch #Scam1992 already, tell me one reason to watch #Thebigbull again."
Abhishek Bachchan, who is known for being savage and his sense of humour, quickly replied to the tweet saying, "I'm in it". Junior Bachchan's hilarious response is winning the internet. One Twitter user loved Abhishek Bachchan's reply so much, he replied, "Haha.. for this comment will watch it," to which Abhishek dropped a smiley emoji. Another Twitter user wrote, "Too good. You have a superb sense of humour."
Earlier, during an interview with Bollywood Hungama, Abhishek Bachchan opened up about the comparison between his film and the web series. The actor said that when he saw Scam 1992, he thoroughly enjoyed it. Hansal Mehta had also spoken about the comparisons and he said, "Please don't make unfair comparisons. There can be multiple tales on the same story." He further added that the film (The Big Bull) has so many talents involved just like his web series and they've done their best.
The Big Bull is helmed by Kookie Gulati and produced by Ajay Devgn, Anand Pandit Vikrant Sharma and Kumar Mangat Pathak. Apart from Abhishek Bachchan, the movie also stars Ileana D'Cruz, Sohum Shah and Nikita Dutta in pivotal roles.
Image Source:Instagram/AbhishekBachchan