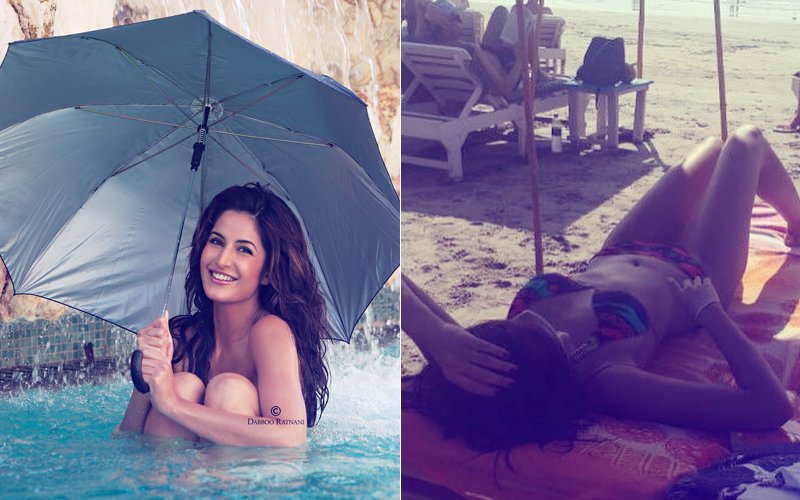 Popular photographer Dabboo Ratnani took to social media to share a throwback picture of Katrina Kaif. She is seen hitting the pool.


Dabboo captioned the picture, "Life Isn't About Waiting For The Storm To Pass! Its Learning To Dance In The Rain ! @katrinakaif 💃🏼 ⛈☂️🌈💖 @manishadratnani #katrinakaif #dabbooratnani #dabbooratnanicalendar #drcalendar #beauty #katrina #photooftheday #rain #smile #happy #beautiful #❤️ #life #lifequotes #loveyourself (sic)."
This seems a pretty old picture of Katrina, as she looks so different.

Moving on, we have Rhea Chakraborty sharing a throwback picture where she is seen hitting the beach in a bikini. She is giving us vacation goals for sure.


Rhea captioned the pic as: "Take me back to the beach ! #throwback #ineedaatannow #rheality Ps- who took this picture 🤔💕🌈🙌 (sic)."


Image Source: Instagram/rhea_chakraborty & Instagram/dabooratnani