THROWBACK! Rakul Preet Singh Says, 'I Would Probably Slap My Son' If He Was Gay, Netizens Say, 'Props To Her For Being Homophobic'
Rakul Preet Singh's old video from 2011 Miss India contest went viral in which she was questioned about her reaction if she learns about her son being gay and her response stunned everyone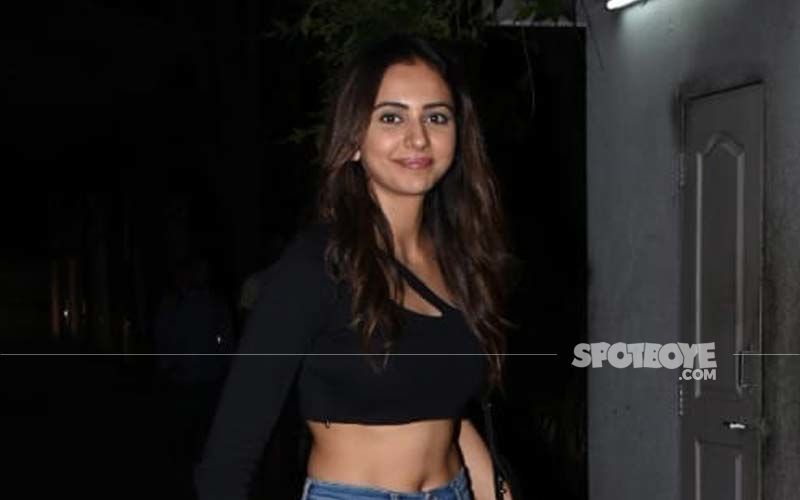 Rakul Preet Singh has been decorating headlines of late due to her personal and professional life. She recently made headlines for her marriage rumours with Jackky Bhagnani. Now, she is again in the headlines for the old video that is doing the rounds on the internet from the early days of her modelling career. In the video she gave her opinion of being a mother of a gay son and she received a mixed response for the same.
Rakul Preet Singh's old video that is surfacing on social media is from the time when she took part in Miss India 2011 contest. In the video, the 'De De Pyaar De' actress is seen entering the stage and standing beside Sonu Sood. Fardeen Khan, who is one of the panelists, welcome her and tell her "to take a deep breath" as what he was going to ask was a difficult one. He questioned her what would be her reaction if she learns that her son was gay.
Responding to the question she said she would be shocked after taking a pause. She asserted, "Well, honestly if I found out my son was gay I would be shocked. I would probably slap him. But later I feel choosing your sexuality is one's own decision and if he wants to go ahead with that I have no problem" She further added "As far as I am concerned I prefer to be straight."
As soon as the video went viral, netizens shared their views on it. One user wrote, "This…she thinks it's a choice. And the slap part…why is that shit so normalised in our country" and another user wrote, "Nothing shocking about this. The amount of homophobia and racism within these "popular" girls even in regular lives is INSANE." One comment read, "Props to her for being homophobic" and another comment read, "This video is an example of one of the biggest disadvantages of being famous." One commenter wrote, "So unaware. So uneducated. "I will slap him" Yes, because you normalize violence. "I prefer to be straight" Yes, because you are so brainwashed and close-minded." and another wrote, "She gave a realistic answer but the judges won't like it. They can't handle the truth."
On the work front, the 32-year-old actress was last seen in Doctor G with Ayushmann Khurrana. She will next be seen in Thank God with Ajay Devgn and Sidharth Malhotra.
Image Source: Instagram
Video Credits: Reddit