Twinkle Khanna Claps Back At Netizen Who Accused Her And Akshay Kumar Of Not Doing Enough For Those Affected By The COVID-19 Pandemic
A Twitter user accused Twinkle Khanna and Akshay Kumar of not doing enough to help people in need. She silenced the man with an epic response. Read on!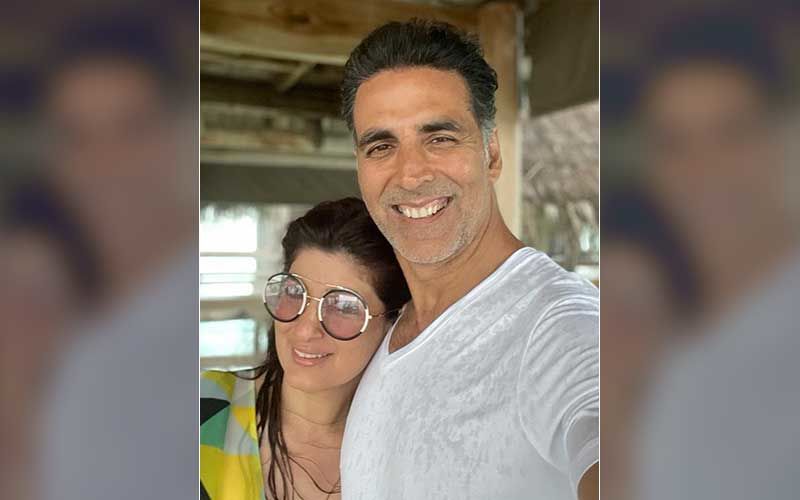 As India continues to battle the deadly second wave of the COVID-19 pandemic, there are many commoners including celebrities who are doing their best to help people in need of oxygen cylinders, medicines and hospital beds. Celebs are raising awareness and urging everyone to come out and support as well. Akshay Kumar and Twinkle Khanna, as we know, have been doing their bit to help those in need. A couple of days ago, Akshay Kumar donated one crore to cricketer Gautam Gambhir for his Delhi-based foundation for the COVID-19 victims.
Twinkle Khanna, on the other hand, has been sharing Instagram posts and informed that she managed to arrange hundred oxygen concentrators. The actress has also been urging others to come forward and donate in these tough times. Despite all that, a Twitter user accused Twinkle Khanna and Akshay Kumar of not doing enough. He asked her why she was urging others to donate rather than making donations herself.
Former officer Surya Pratap Singh wrote, 'Twinkle ji, your husband is among the richest artists in this country. Rather than pretending to help by collecting donations, it would have been better had your family show a little more kindness." Twinkle Khanna defended herself and Akshay Kumar by saying, "Have donated 100 concentrators toward this cause & in multiple other ways. As I've said before, it's not about me or you but what we can do collectively for those in need. Sad that at this point, instead of pitching in, we expend energy in pulling people down. Stay safe."
ट्विंकल जी, आपके पतिदेव देश के सबसे अमीर कलाकारों में से हैं, चंदा जुटाकर मदद करने का ड्रामा करने की जगह बेहतर होता की आपका परिवार थोड़ा और दिल बड़ा कर लेता।

ये मदद माँगने का नहीं, मदद करने का वक्त है। https://t.co/4gmwY69kiz

— Surya Pratap Singh IAS Rtd. (@suryapsingh_IAS) May 5, 2021
Apart from Akshay Kumar and Twinkle Khanna, other celebrities who have come forward to help India include Sonu Sood, Priyanka Chopra Jonas, Sushmita Sen, Bhumi Pednekar among others.
Have donated 100 concentrators toward this cause&in multiple other https://t.co/wxYyujPCtT I've said before,it's not about me or you but what we can do collectively for those in need.Sad that at this point,instead of pitching in,we expend energy in pulling people down.Stay safe. https://t.co/N3qvcjayhe

— Twinkle Khanna (@mrsfunnybones) May 6, 2021
Image Source:Instagram/TwinkleKhanna