Varun Dhawan Shares A Masked Image Of Planet Earth, Asks Fans To Stop Messing Around
We agree with you Varun Dhawan. Posting a picture of mother earth covered in a mask, he asked his fans to introspect. He also mentioned about human beings paying a huge price for being selfish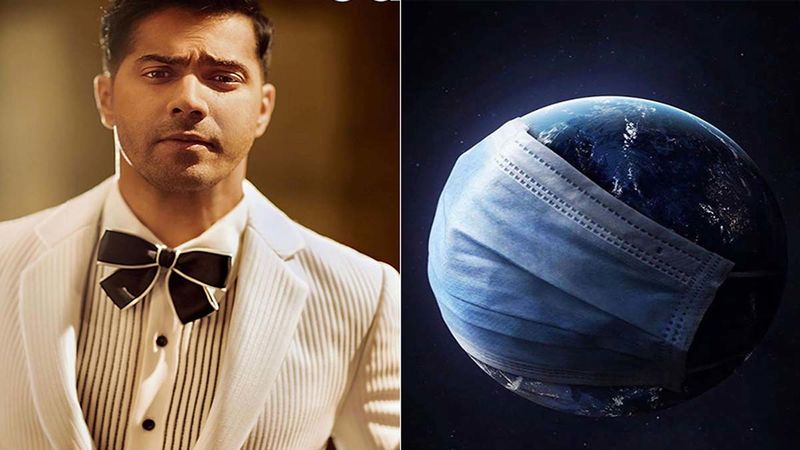 Outbreak of Coronavirus has affected the world, getting certain factors of the society to a standstill. With films being postponed to an uncertain period to mega sport events such as IPL still figuring ways and means to host it in the country, comes in actor Varun Dhawan's Instagram post. And we are in total agreement with the actor's Instagram post. Depicting the current scenario across the world with a mere picture just got us thinking. Here is what the actor has to say.
This picture posted by the Coolie No. 1 actor has planet Earth with a mask which we have been witnessing many people wearing it to prevent themselves from Coronavirus. But us to agree with his point was the actor's caption to it, which speaks the selfishness of the human race, without thinking about it repercussions. Also he reminds us of sharing this very planet with other species and development at the cost their lives being unfair. Further urging people to introspect about their past doings.
He also mentioned of the human race overcoming the battle against this virus in the future for sure, but one must keep in mind to take care of mother earth and messing around with it, shall cost.
Image Source: Instagram/varundvn