Video Credits: Lehren

Vinod Khanna's death, aged 70, shocked and saddened millions of his fans around the world. The evergreen heartthrob passed away this morning after a long battle with bladder cancer.

Earlier, a picture which showed the frail star dressed in hospital scrubs had gone viral. And after his death, another video started circulating on the internet.

The video posted on a Youtube channel called Lehren, claims to be footage of Vinod Khanna's last public outing before his illness confined him to the hospital bed.

The video was taken at an airport and shows Vinod Khanna waiting by a car with his wife Kavita and brother Pramod Khanna.

The exact date when this video was taken is not known yet.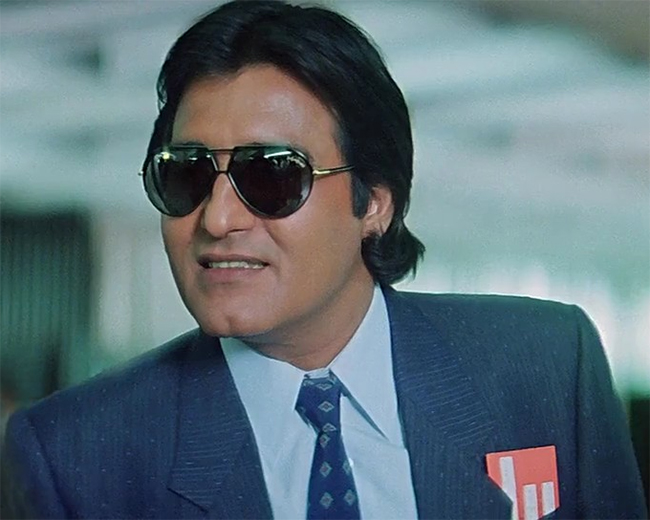 Image Source: notey

Vinod Khanna passed away at the age of 70 this morning after a battle with bladder cancer.

After his death, the hospital released a statement saying: "Veteran actor and Member of Parliament Mr. Vinod Khanna, who was admitted to the Sir HN Reliance Foundation Hospital breathed his last at 11.20 am due to advanced bladder carcinoma.

The action hero of The Burning Train and the heartbreaker of Qurbani, got his Bollywood break when Sunil Dutt decided to launch him in Man ka Meet (1968). After a stellar innings in Bollywood, in 1997 Vinod Khanna joined the Bharatiya Janata Party (BJP) and was elected from Gurdaspur constituency, Punjab in the Lok Sabha poll. In 1999 he was re-elected to the Lok Sabha from the same constituency. After losing out in the 2009 Lok Sabha poll, Khanna bounced back in the 2014 general elections.

Vinod Khanna is survived by wife Kavita Khanna, sons Rahul, Akshaye and Sakshi, and daughter Shraddha.


Thumbnail Image Source: youtube/lehrenretro