Bollywood actress Vidya Balan in a new interview spoke about her love story with husband Siddharth Roy Kapur and revealed how Karan Johar played cupid in their relationship. She even recalled her first meeting with Sidharth and revealed how he proposed to her. Vidya mentioned KJo orchestrated a meeting between her and Siddharth Roy Kapur at his party since he wanted them to meet and it worked. The Begum Jaan actress further stated she and Roy instantly hit off during their first meeting.
Speaking with Humans of Bombay, Balan stated, "Karan Johar has played Cupid in this relationship. He invited me to a party at his house, and I didn't really know him, so I thought, 'How sweet'. I didn't really know most of the others, and I was a bit shy. And then, Siddharth walks in, and because we'd just watched the play together, we ended up having a chat. And that's when something happened. Later, I got to know that Karan had wanted us to meet. This was an intentional invitation, and it worked."
ALSO READ: Karan Johar REVEALS He Played Cupid For Vidya Balan-Siddharth Roy Kapur; Filmmaker Says, 'I Hosted Dinner For The Two'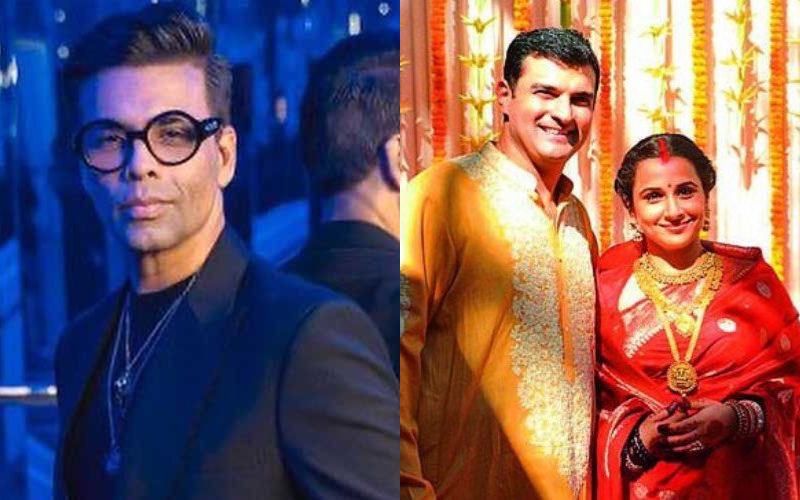 Recalling her first meeting with Siddharth, the Dirty Picture actress revealed she met the producer at the Filmfare awards in Mumbai when she won the Best Actress award. "I won my Best Actress award, and rushed out, because I had an early morning flight the next day, and that's when I got introduced to Siddharth. She recalled he asked her how the shoot was going, and Vidya remembered thinking that Roy was 'a very good-looking, charming man. She went on to state that it was during the shoot, when someone told Vidya that Siddharth was married, and she thought that was the end of that. But later, she found out that he was divorced.

"It was one of those flash thoughts, it's not something I wanted or chased or planned. But life was bringing us together a lot at that time," the 44-year-old actress added.
For the unversed, Vidya Balan and Siddharth Roy Kapur got married in 2012, after dating for several years.