Vijay Varma Has A Funny Reaction To Rumours Of Tamannaah Bhatia's ₹2 Cr Diamond Ring! Jokes 'Felt Bad, My Name Wasn't Linked To The Ring'
Vijay Varma and Tamannaah Bhatia have been dating since they finally met on the sets of Lust Stories 2, and revealed that he messaged her after the news about the 'fake' diamond ring surfaced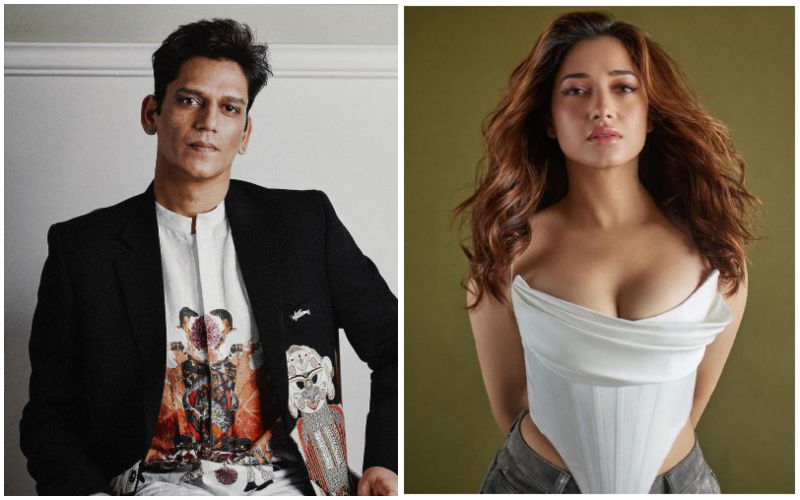 Vijay Varma has shared his light-hearted reaction to the reports around surrounding Tamannaah Bhatia's '₹2 crore diamond ring'. He playfully debunked the rumours and jokingly expressed disappointment that his name wasn't linked to the so-called extravagant ring.

Vijay Varma and Tamannaah Bhatia have been dating since they finally met on the sets of Lust Stories 2, and revealed that he messaged her after the news about the 'fake' diamond ring surfaced.
In his message, he quipped about the absurdity of the reports and the diamond's price and size, saying, "You know that wasn't a diamond ring, but a bottle's cap, right? She was simply joking with the picture, and media houses created fake news about her having the fifth largest diamond 'ring' costing ₹2 crore. I had messaged saying I felt bad that my name wasn't linked to the ring."
Moreover, he praised Tamannaah for her understanding and support in their relationship. In a recent interview with a YouTube channel, he shared, "I guess she understands what to say on the right time. Sometimes she is gonna give me a reality check, while sometimes she has a word of advice for me. Sometimes she is there with exactly the type of motivation I need. So, she really understands me very well. She knows how to deal (with me). She, being there for me is the biggest feeling I have. It feels like she is constantly there for me. Once you have that, you are never scared."
As per the rumours, Upasana Konidela had gifted the ring to Tamannaah in 2019 as a token of appreciation for her performance in the Telugu film, Sye Raa Narasimha Reddy.
Image Source: Instagram