Vinod Khanna: The Monk Who Didn't Sell His Producers Even When He Embraced Osho
The most interesting chapter from Vinod Khanna's life would be his stint at the Osho Ashram and what forced him to embrace a spiritual guru when he was the peak of his career. Not many know of the reason but an old interview does give an insight into this interesting and intriguing chapter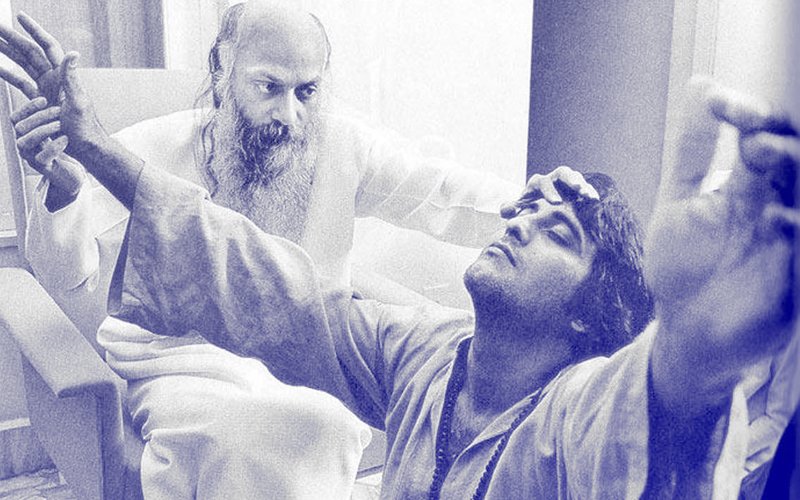 Vinod Khanna's life is an intriguing one. Especially for those born in the '80s as they never witnessed the rise and charisma of the star. It certainly was an achievement for a man who had a wild reputation but was still adored by millions. "Well, I was a bachelor and I am no saint as far as women are concerned. I need sex as anybody else does. Without women we won't be here, without sex we won't be here, so why should anybody object to my being with women," aptly sums up the thought process of this once superstar when he opened himself up in an interview years back and was amidst the rigmaroles of trying to regain his lost stardom.

The actor gave his contemporaries sleepless nights and the extent was such that Amitabh Bachchan, the reigning star then, felt easily threatened. But the man shunned it all at the peak of his career. Not much is known about the reasons that forced him to give up fame, popularity and material wealth in favour of a Godman. But more digging into archives throw some light on this enigmatic personality. It could only be a puzzle that paeans were written, books were penned and documentaries were made on Amitabh Bachchan, Rajesh Khanna, Shatrughan Sinha and Dharmendra, but when it comes to Vinod Khanna, all one finds is a dead-end wall. An interview that he had given to video news magazine Newstrack in 1992 does gives one an avenue to know more about the superstar called Vinod Khanna.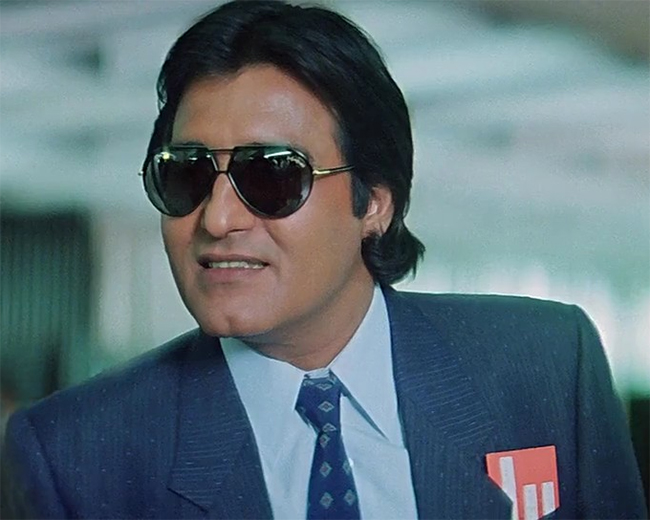 Image Source: twicsy

The interview was conducted when he had just taken wedding vows with his second wife Kavita and was busy shooting for his now forgotten Insaniyat Ke Devta. The interview delved more into the reasons why he shunned everything at the top of his career.

The signs were visible in 1979 when Vinod looked laid back in his attitude. The previous encounters with Osho had started clouding his mind and even while shootings he wore saffron clothes with beaded mala. He would change into his film costume only when the shot was absolutely ready. Shooting and travelling to various film studios had become a five-day routine for the Sexy Sanyasi. On weekends, he would take his car and leave for Pune to be at the Ashram. His constant weekend visits to Pune also raised concerns among producers who had pumped in money in his films.

When the buzz and rumours started taking shape, producers demanded to be acquainted of the real status. It was then at the behest and advice of his secretary (who in those days also doubled up as PR manager), Vinod summoned a hasty press conference. The PC was convened at the Centaur Hotel (which is now Tulip star but no more a hotel) and it lasted for just few minutes. There was no QnA and there was no live broadcast aided by hordes of OB vans, it was just a small simple speech by the man himself who announced his intention of quitting the film industry. At the press conference, Vinod was accompanied by his first wife, Geetanjali and his two kids Akshaye and Rahul.

So what forced Vinod to follow the path shown by Osho? "Well at that time, I was already meditating and I used to get all these questions in life. What is life, what is death? All these things used to bother me. Some two three deaths happened in the family in a span of one year and they all were very young. I had no explanation and I thought one day I too will die just like that without knowing the truth. Without knowing what life is all about," says Vinod Khanna in the Newstrack interview about the reasons for joining Rajneesh's Ashram.

Vinod Khanna joined the Pune Ashram but soon after due to some unforeseen circumstances Rajneesh shifted his Ashram to Oregon, America. Vinod moved to Canada and settled in a role of a gardener at the Ashram.

But when Vinod was about to quit the film industry, he was also aware of the conversation which people had about him behind his back. In the same interview, Vinod mentions, "People were aggressive towards me, laughed at me and made fun of me. My so called friends who thought they were helping me, made a splash in media saying this man has gone crazy and mad. Nobody should touch him and he needs psychiatric treatment".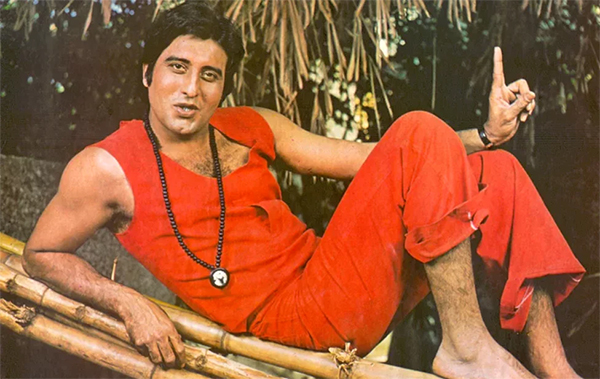 Image Source: indianspice

Vinod was also a case of an early burn out. After having achieved dizzying success and still putting in 16 to 18 hours of 5 shifts for 5 producers at the peak of his career made no sense to him. The constant running around of studios for so many years had taken a toll on him. "Till the time you keep doing it, the industry loves you and the day when you become an individual trying to do things as per your convenience, the same people become aggressive towards you," says Vinod in the same interview.

Vinod also rubbished the claim of the 'gala' time he had at the Osho Ashram in Oregon. According to the superstar orgies don't exist. According to him they were more of therapy groups and there were no orgies ever. He elaborated on this when he mentions about the presence of groups of people at the Ashram who transcended sex but did not indulge in it. According to the man, it was more to understand it and go beyond.

After the man returned from his spiritual stint when asked about his Guru, he said that he never doubted him for once and fully trusted him as Bhagwan. So did Vinod waste seven years of his life? Vinod had an interesting take. "The experience I went through with my guru is far greater than anything I could get by sticking around. I was suffocating as a human being and not as an actor".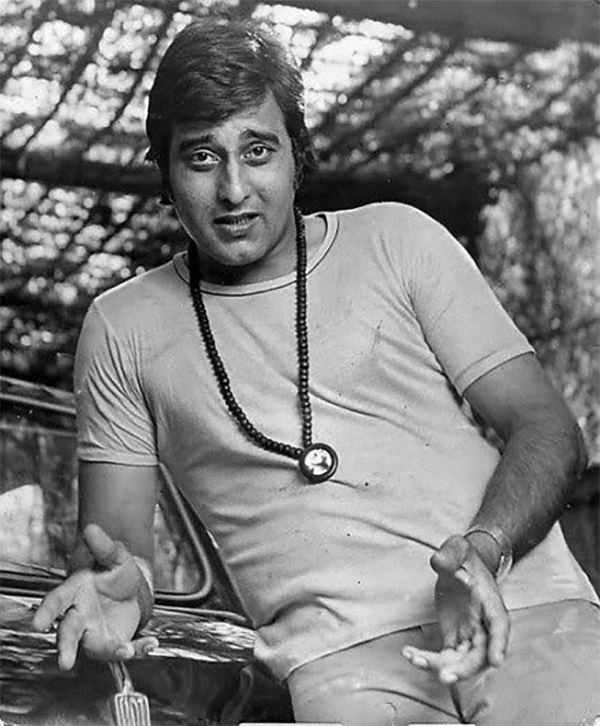 Image Source: ichowk

But it's Vinod's parting shot in the interview which reveals the transformation in the man who once was vexed and abhorred at the functioning of the industry. "There is nothing to aspire, nowhere to go, nothing to reach" – That also sums up his seven-year stay at Pune and Oregon.

(Vinod Khanna's quotes appeared in a Newstrack interview published in 1992)


Thumbnail Image Source: karnak