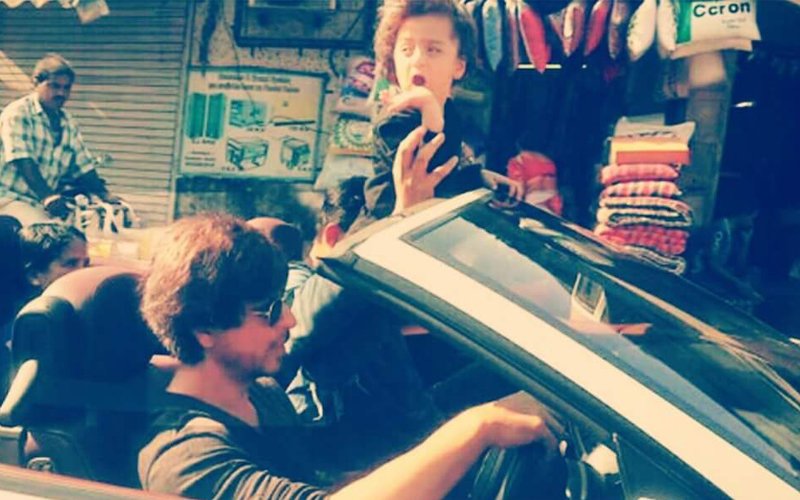 Heads turned and whistles were blown when Shah Rukh Khan was spotted at Carter Road driving with his li'l son Abram in tow.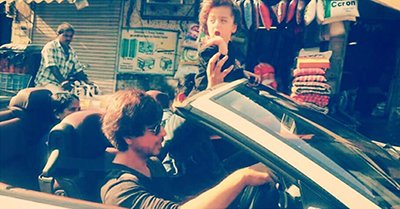 It was a sight to behold. Shah Rukh looked extremely handsome and Abram looked sooooo-ooo cute.

The drive was at slow and steady speed, and both father and son looked very happy.

Seems, Shah Rukh was free from the shoot of his ongoing film being directed by Imtiaz Ali. Goes without saying, that made Abram jump with joy.

Several lensmen were seen running after the car to get pictures. The public at Carter Road had a field day.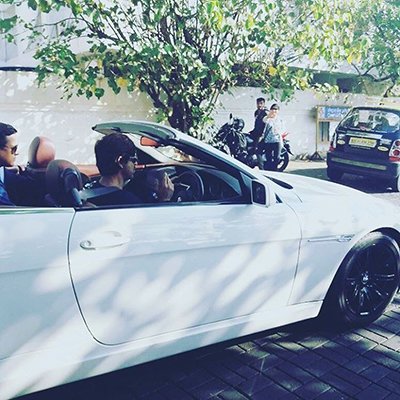 We wouldn't be surprised if many of them start posting the father-son duo pictures of the drive on their respective social media accounts.

We even saw several kids clapping in happiness when they saw Abram. This kid is real joy.

We are ready to bet our last rupee that the public at Carter Road who witnessed SRK's car zooming past them have still not recovered. After all, how many times do you get to see King Khan like this, and that too with his awesome bundle of cuteness-overload?