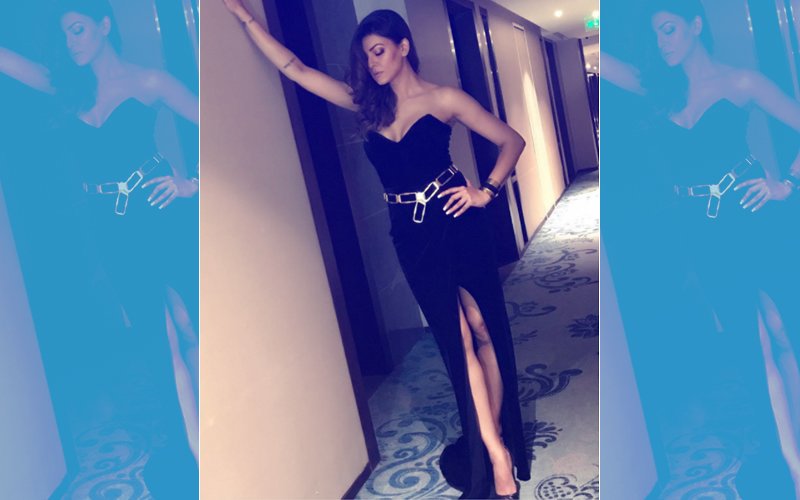 She captioned the video as: "#partone #livinginthemoment 💃🏻😄❤️💋🎵 following my feet to a song I loooooove has always been my way of exhaling!!! 👏💃🏻❤️letting go of all inhibitions & accepting mySELF like a child who takes NOTHING too seriously!!!👍😄😜Thank you #jonasblue for this awesome song!!!👏😍❤️ we are indeed "Perfect Strangers" There truly is magic in simply BEING!!!💋here's to celebrating every beat of life teacher @nupur_popeye welcome to my world!!!🎵❤️I love you guys, come dance with me!!!🎵💃🏻😁❤️ (sic)."
She captioned the video as: "#partTwo #jonasblue #perfectstrangers 🎵❤️💃🏻 "Who knows the secrets tomorrow will hold, we don't really need to know" 👍👏🎵 TRUE THAT!!!! After all 'Tomorrow' will simply be more of today😉 💋 Making TODAY count is LIFE...a beautifully fulfilling one!!!!💃🏻💃🏻💃🏻 To all of you who have constantly added love & inspiration to my life...I dance with you in gratitude!!!!🙏💃🏻❤️💋😀 I love u guys!! Mmmuuuaah!!! @nupur_popeye 🎵😘 (sic)."
Sushmita has been away from the silver screen but has never gone unnoticed in the world of entertainment. She makes her presence felt at various Bollywood events. The mother of two is currently busy raising her two daughters- Renee and Alisah. And she sure is one sexy mama!
Image Source: instagram/sushmitasen