What Happened When Salman Khan Entered Ranbir Kapoor & Katrina Kaif's Interview
Salman Khan, Katrina Kaif and Ranbir Kapoor found themselves in the vicinity as they were promoting their respective films. However, the superstar ended up interrupting them in the middle of an interview!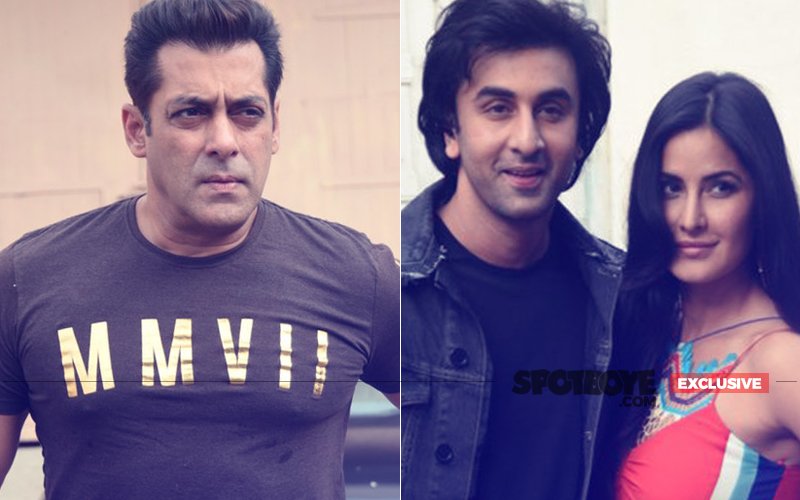 A few hours ago, we told you that
Katrina Kaif and Salman Khan caught up with each other at Mehboob Studios
where they were promoting their respective films – Jagga Jasoos and Tubelight.
Now, here's another scoop from the evening. It so happened that
Ranbir Kapoor
and
Katrina
were giving interviews in Studio No.8 . Salman, on the other hand, was scheduled to promote Tubelight in Studio No. 4. Salman's manager informed the superstar about the itinerary as soon as he arrived at the venue at 5.30 pm.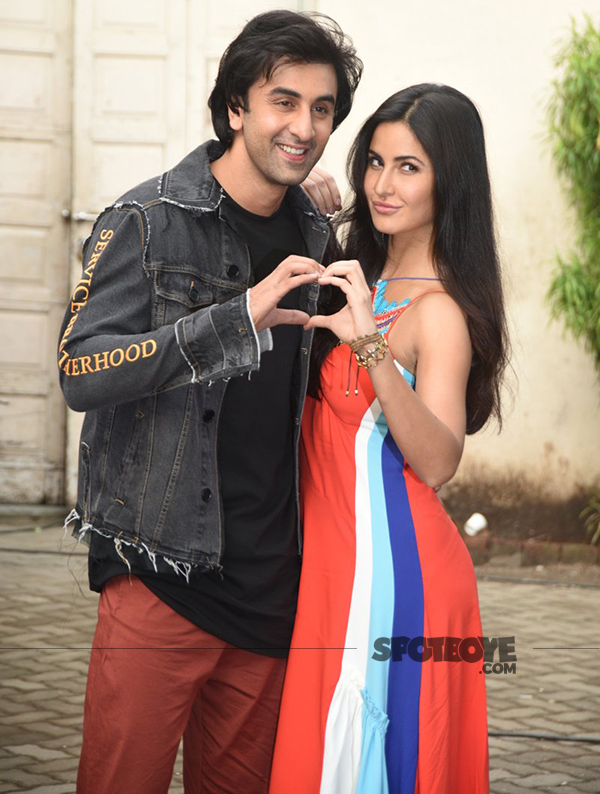 Ranbir Kapoor And Katrina Kaif Pose For A Pic
So far so good.
However, in a matter of minutes,
Salman
landed up at Studio No. 8 and barged in as Ranbir and Katrina were conversing with a journalist.
The two were understandably shocked to see Salman there and while, Katrina acknowledged him and continued to answer questions, but Ranbir looked away.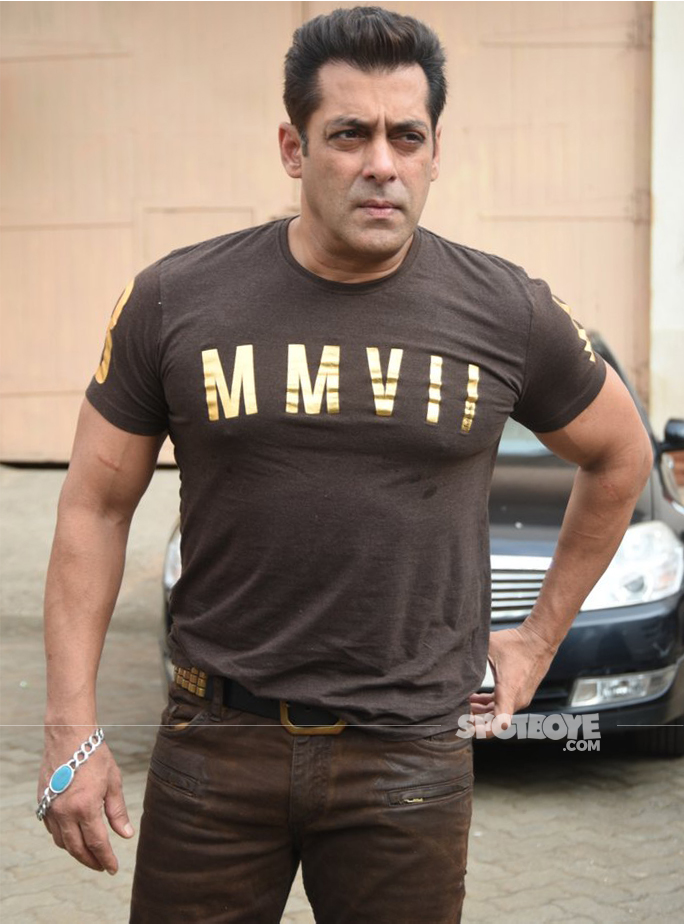 Tubelight Actor Salman Khan At Mehboob Studios
Salman, sporting a smirk, turned around and yelled at his guards saying, "Main toh bol hi raha tha yahaan nahin hain mere interviews," and walked out.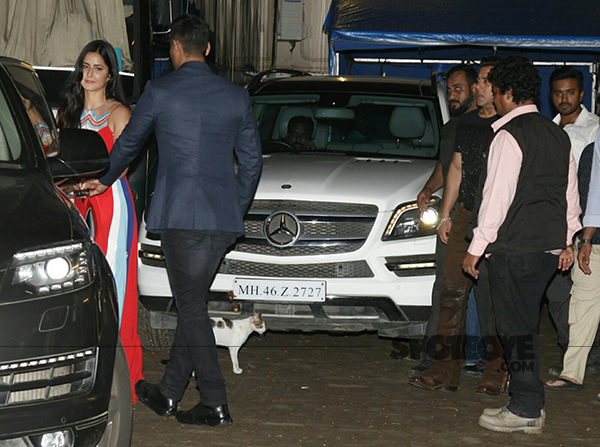 Salman Khan Drops Katrina Kaif To Her Car As She Heads Home
Was this one of Salman's ways of embarrassing Ranbir and Katrina, considering he has visited Mehboob Studios umpteen times and it's unlikely that he confused two studios? Or was it a genuine mistake?
Your guess is as good as ours.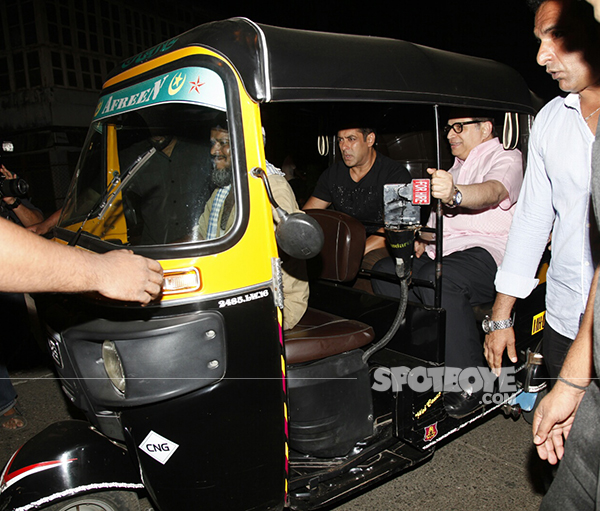 Salman Khan And Ramesh Taurani Head Home In An Autorickshaw
After completing the interviews, while Ranbir rushed to his car and left the venue, Katrina made sure she hung around and chatted with Salman. In fact, after dropping Katrina to her ride, the superstar hailed a rickshaw with Ramesh Taurani in tow and went home.
Image Source: Manav Manglani