When Kareena Kapoor Wanted To Have A Sleepover At Saif Ali Khan's House With Preity Zinta And Fardeen Khan- Watch
A few old videos have surfaced online where Kareena Kapoor, Saif Ali Khan, Preity Zinta and Fardeen Khan, all came together for a cold drink ad. Watch the funny videos here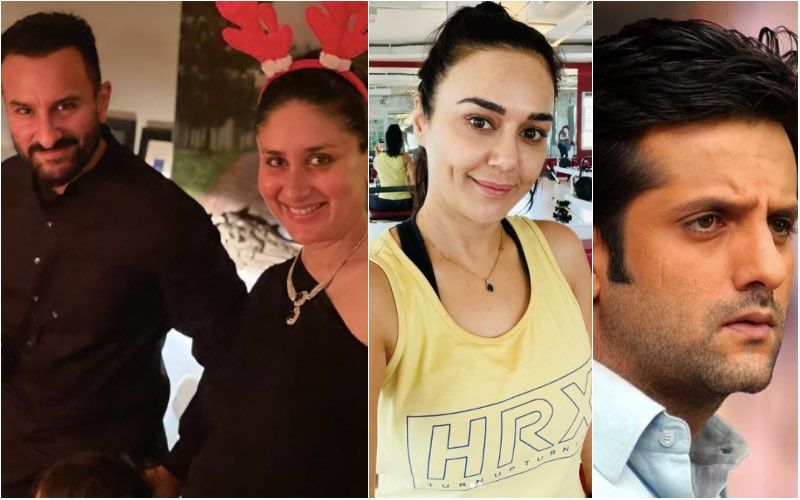 Long before they started dating each other, Kareena Kapoor wanted to have a sleepover at Saif Ali Khan's place. Well, before you start cooking up your own story, the two had come together for an ad, that also featured Preity Zinta and Fardeen Khan. Old videos of a commercial ad or from an event, always bring a wave of nostalgia with it. This time also we came across a few old videos of a TV ad that is simply hysterical. The ad is for a popular cold drink.
In the first part of the video, Preity and Kareena asking their neighbours if they keep two bottles of cola in their fridge. Later, the two ladies were in for a shock when they return only to find empty bottles. Cooking up a story, Saif and Fardeen claimed the bottles got leaked and it spoiled their fridge. However, Preity got suspicious and later found out that the boys stole it as she then called them 'chor (thieves)'. To take revenge, in the second video, Preity and Kareena planned to sleep at their place, citing power failure at their place.
Saif and Fardeen happily let them stay but little did they know that it was a revenge plan. Preity asked for the cold drink but Saif denied it. Due to this, Kareena said that their fridge has enough supply of cola and tossed the keys to the boys.
Image source: Instagram/ therealkareenakapoor/ fardeenkhan_fanclub/ realpz