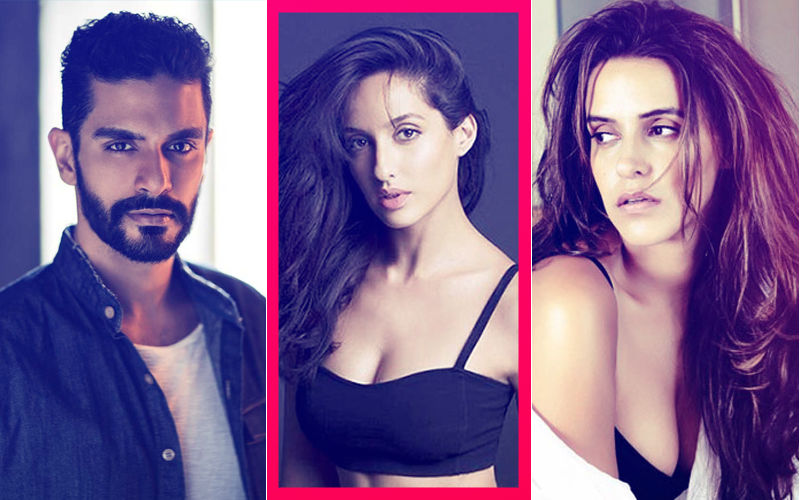 Nora Fatehi was in a steady relationship with Neha Dhupia's ex Angad Bedi, until very recently. Reports of Angad and Neha's marriage were like a bolt from the blue for their fans, as some were under the illusion that Angad is still with Nora.

It's quite clear now, that things did not end on an amicable note for Angad and Nora, who were once inseparable. Nora feigning ignorance to the very existence of Angad Bedi is proof that there was no closure to this steamy relationship!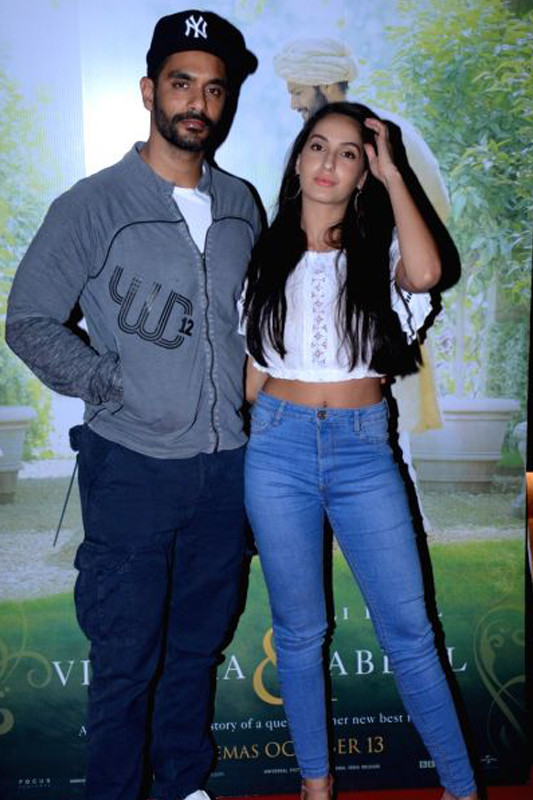 Angad Bedi With Nora Fatehi

During a recent interview with Hindustan Times, Nora was asked if she congratulated Angad on his wedding to Neha Dhupia and her answer will make your jaws drop, "Who is Angad? asks Nora.

She goes on to add, "I don't even know who Angad Bedi is."

Wait, there's more! She adds, "I never dated him, so I don't know what you're talking about. I have nothing to say about his wedding since I've never met him and I don't care what's happening in his married life."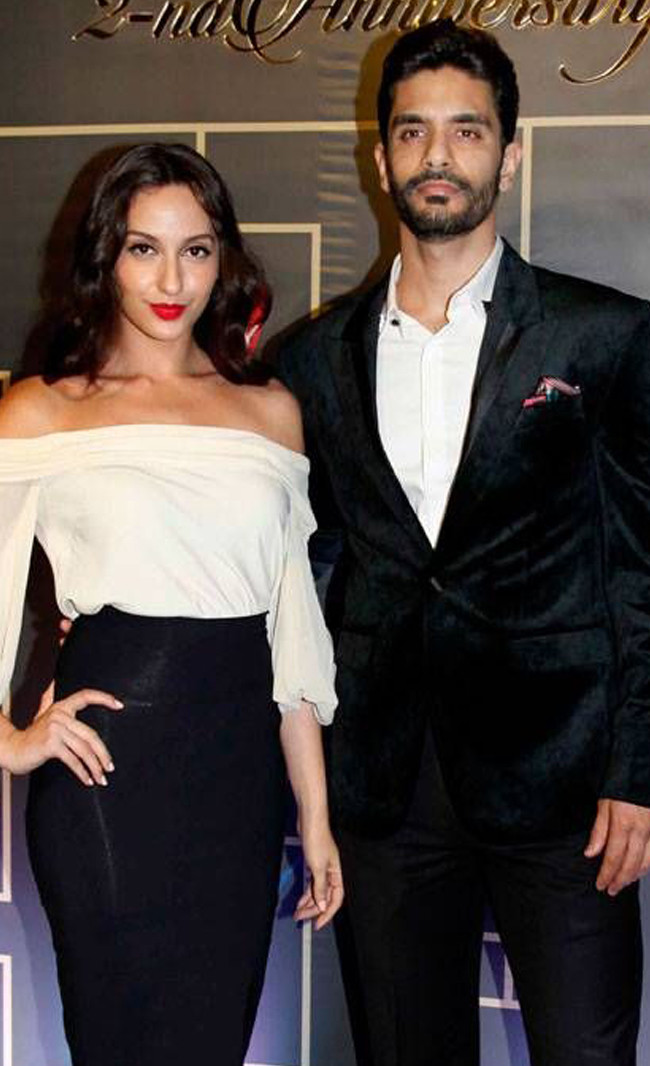 Nora Fatehi With Angad Bedi

Back in the day Nora and Angad's relationship was the talk of b-town. Their intense pictures on social media, said it all.

We reproduce pics of Nora and the man she "never met" and was not her "boyfriend" below...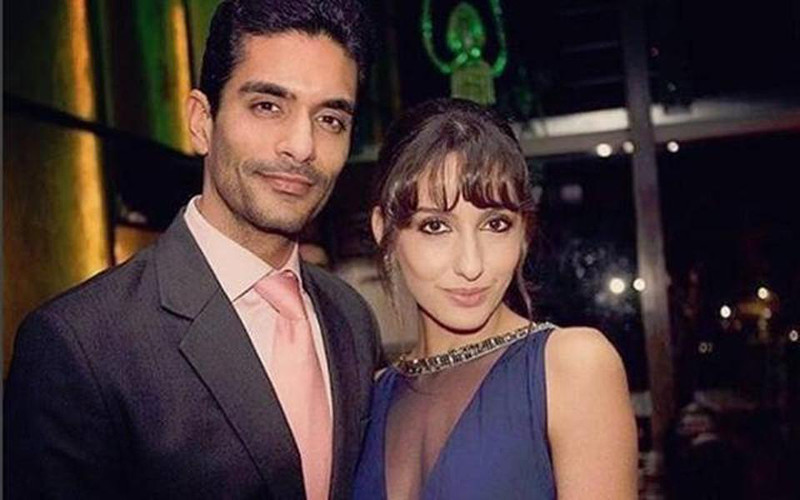 Exes Angad Bedi And Nora Fatehi

Just weeks before Angad and Neha's hush-hush wedding, SpotboyE.com had got a whiff about trouble in Angad and Nora's paradise. We had exclusively told you that the much-in-love couple had parted ways.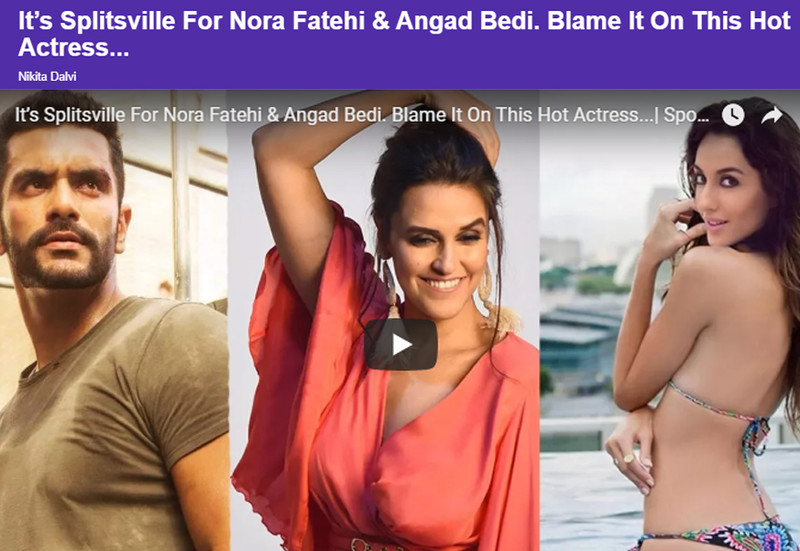 In an interview that was conducted after Angad's wedding, Nora had said that Angad Bedi is her best friend. Later, Nora was quoted saying that she welcomes people into her life, if they are genuine they stay, hinting at her relationship with Angad Bedi.

And with her latest outburst, Nora has proved the age old adage right – hell hath no fury like a woman scorned!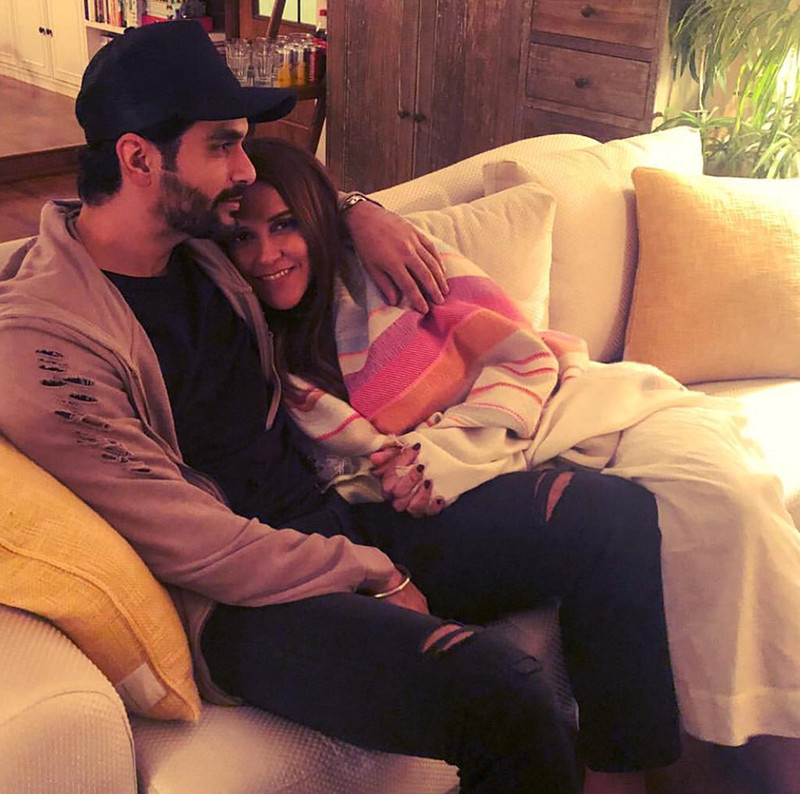 Angad Bedi With Neha Dhupia


Image Source: thecelebritiesdb, instagram/norafatehi, bollybytes, tamilscrapes, greatandhra, livenowindia & hauterfly