It's been quite some time since Instagram introduced the Question & Answer feature on the app. But looks like, B-Townies just can't get over the new feature. After Mira Rajput and Trishala Dutt, Arjun Kapoor's sister Anshula Kapoor thought of spending some time answering a few questions. The Kapoor sister was asked who is her father Boney Kapoor's favourite kid among, her, Arjun, Janhvi and Khushi.
Answering to the question, Anshula wrote, "KHUSHI 100 Hahahahahahahahahaha the secret is out! (No but honestly he loves all of us the same)." Well, not only this question the entire section had us hooked as she spilled the beans over her acting plans as well. Anshula was also asked about her bonding with other 3 siblings, about which she said, "Their heart, their strength, their ability to look at the bright side even on not so good days. That they can make me laugh at the stupidest things and without reason hahaha. But I love that I get to call them MINE."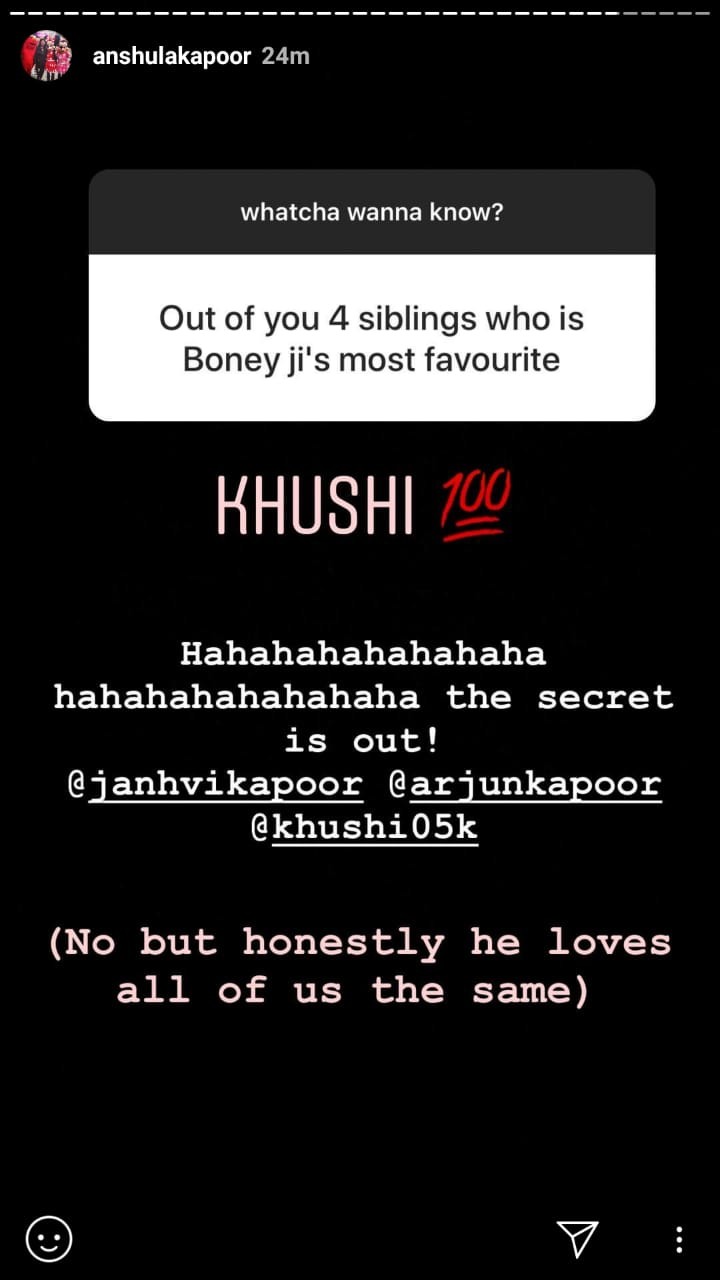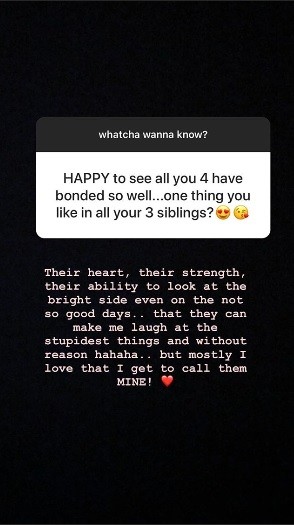 Further, when she was asked if she has ever considered acting, she said, "It's not my thing, it's not something I've ever considered. Theatre was one of my subjects in school for 4 years, and I've never wanted to do it beyond that." Arjun and Anshula have stood by Boney, Janhvi and Khushi ever since Sridevi passed away. In fact, talking about her equation with Arjun and Anshula, Janhvi had told a section of the media, "The only reason we can stand strong after whatever happened is because of the kind of love and support Arjun bhaiyya and Anshula didi [half-siblings] have been giving us [she and her younger sister, Khushi]. It's a family dynamic that I relish."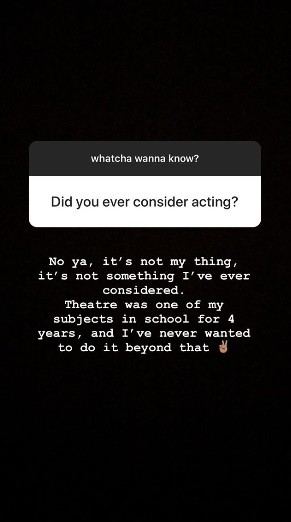 She added, "I am very thankful for them. I couldn't have asked for a better brother and a better sister. They have given us a lot of strength. He is a very wise man and has given tips like, 'just be honest, be yourself and be respectful towards people.' Somehow, when he says it, I take it like the gospel truth."