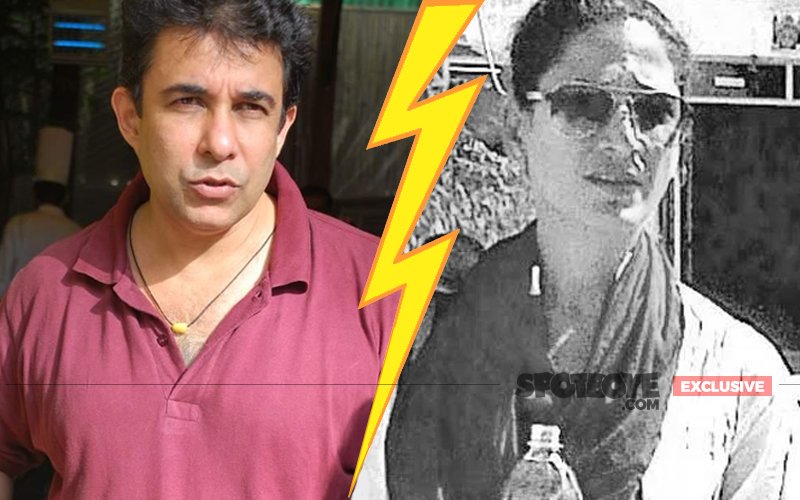 Your browser does not support the video tag.
Born August 28,1961, Deepak Tijori worked in many hits like Khiladi, Jo Jeeta Wohi Sikandar, Anjaam and Ghulam.. But today, his professional life (after a few flop directorials and a Bigg Boss stint in 2006) is nothing to shout about. SpotboyE.com also has it that Deepak's personal life too has now hit rock-bottom.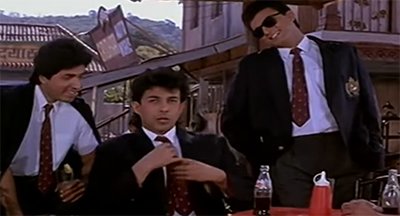 Image Source: moviestills

Deepak refuses to talk about this. We sent him a text message with all the pertinent details of the story (which follows) but he chose to not respond. Repeated calls on his mobile went unanswered. We understand Deepak's unwillingness to dwell on the downs in his marriage to Shivani.

Our call of duty. Over to the story.

Wife Shivani (Deepak is her 'second' husband) has virtually thrown him out of their 4-BHK in Goregaon where they once lived happily. Shivani filed for divorce and maintenance, which Deepak can ill-afford. However, Deepak just realised that Shivani is not his legal wife!

Ugh! Howzzzat?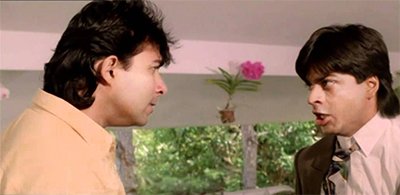 Image Source: moviestills

Well, believe it or not, Shivani and Deepak's marriage was 'Null & Void'!

After consulting a counsellor, Deepak happened to check if Shivani had divorced her first husband. Imagine his horror when he discovered that she had not!

As you read this, Deepak is subjected to cruelty. A source tells us, "Deepak barely manages to enter his house. Shivani allows him to use only one room."

Adds the friend, "Worse still, Shivani has strictly told the servants that they should neither give him food nor clean his room."

Obviously, Deepak ki haalat bahut kharab hai.

Deepak has often be staying on PG basis or at a friend's place these days.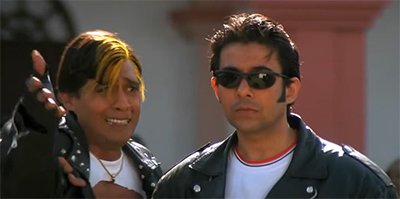 Image Source: moviestills

But why are Deepak and Shivani at war? Shivani suspects that Deepak is having an affair with a yoga instructor, who is much younger than him.

And here is what exactly Shivani has done. The fashion designer has filed for maintenance under 125 CRPC (Criminal Proceedure Code) saying, "I am a deserted wife. I cannot maintain my expenses. My husband is liable to do the needful for me and my daughter."

Last heard, Deepak has shot back by filing a case of 'nullity' against Shivani. The battle is being fought in Family Court, Bandra. Explains the friend, "Shivani's marriage to Deepak is null and void if she hadn't divorced her first husband. So why should Deepak maintain her cost of living?"

And how is Deepak and Shivani's daughter Samara doing? Reveals the friend, "Good question. Samara is not a minor, she is 20 years old. So she doesn't qualify for maintenance. As far as her relationship with her father goes, it's nice but tilted in favour of Shivani; Samara is closer to Shivani than to Deepak."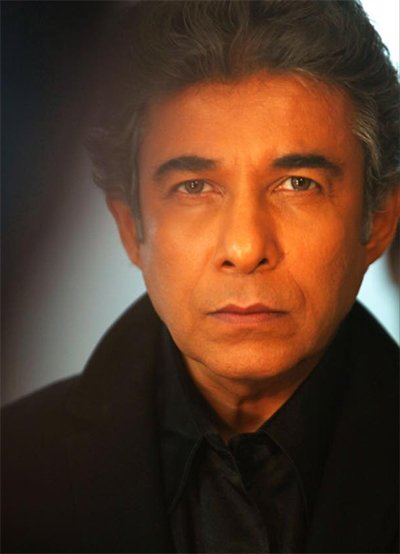 Image Source: facebook/deepaktijori


Thumbnail Image Source: yeslk & sekho