In a bizarre ritual, every year, single Hindu College students worship 'Damdami Mai', an actress chosen by hostellers, at a puja at the campus's 'Virgin Tree' on Valentine's Day.
Reason? Students believe that all those who participate in the 'puja' 'will find the one' within six months, and lose their virginity within a year, of performing the 'puja'.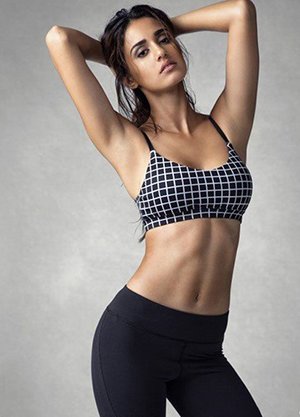 Image Source: hdimages
This year, Bollywood actress Disha Patani is the chosen one.
Vaibhav Singh, a second-year student and hosteller at Hindu College told a leading daily, "The second and third-year hostellers have chosen her. We picked her after having a meeting. Along with Disha, one name that was also considered was of Nargis Fakhri, but since most of the guys liked Disha, we have chosen her as our Damdami Mai."
He added, "Damdami Mai is usually the actress who has been popular in that particular year, and who is also voted for by the most hostellers. Like always, we will do the puja on February 14 morning. A fresher will perform the puja and will be the pandit for that day. As always, condoms will be used to decorate the Virgin Tree."
On the professional front,
Disha Patani recently lost out on a plum project – Karan Johar's Student Of The Year 2, which stars Tiger Shroff in the lead
. The sultry actress has been replaced by Sara Ali Khan. Earlier, she had lost out on Tiger Shroff and Shradhha Kapoor-starrer Baaghi 2.
However, we don't know if being Damdami Mai will cheer her up.
Thumbnail Image Source: nukadwalle