Sonam Kapoor is fiercely protective of her personal life and has remained link-up free in the decade that she has spent in Bollywood.

So, it came as no surprise when no one came to know about her blossoming romance with Delhi-based entrepreneur Anand Ahuja.

But of late, Sonam seems keen to flaunt her love and it is showing on her social media pages. Now the actress has told the world that Anand indeed had the key to her heart.

Sonam recently sent white orchids to her man and then the two engaged in some flirty banter on Instagram, with Sonam's 8 million followers witnessing the romantic exchange.

Sonam told Anand, owner of the contemporary fashion brand, Bhane and Veg-NonVeg, a multi-brand sneaker boutique, that the flowers represented, "love perfection thoughtfulness and beauty".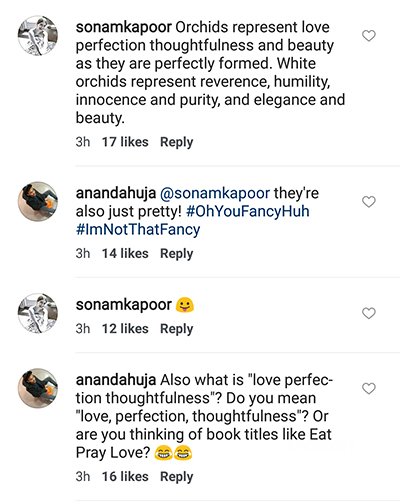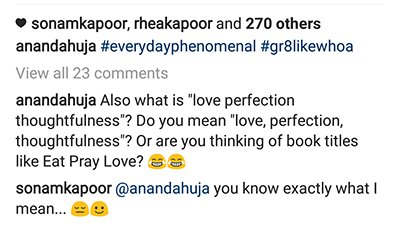 It looks like Sonam and Anand are ready to take their relationship to the next level and obviously they have their parents blessings.

When Anil Kapoor, brought in his 60th birthday with family and friends in London, Sonam Kapoor had taken to Snapchat to give fans a glimpse of the celebrations.



Image Source: oneworld

And Anand was a part of the celebrations.

The businessman has been seen attending family gatherings and weddings with the Kapoor family a number of times before.

Love you, Sonam. We like it when when Bollywood gets candid.


Thumbnail Image Source: instagram.com/sonamkapoor