Yuvraj Singh Has Not Forgotten The Past; Did Not Invite Angad Bedi-Neha Dhupia For His Retirement Party
Yuvraj Singh and Angad Bedi's dosti was known to all. However, after former tied the knot with Neha Dhupia, things went downhill for these jigris. While Angad accepted it was his fault, on Dhupia's podcast, status quo is still the same between the two. SpotboyE.com has found out exclusively that Yuvraj Singh did not invite Bedi and Neha for his recently held retirement party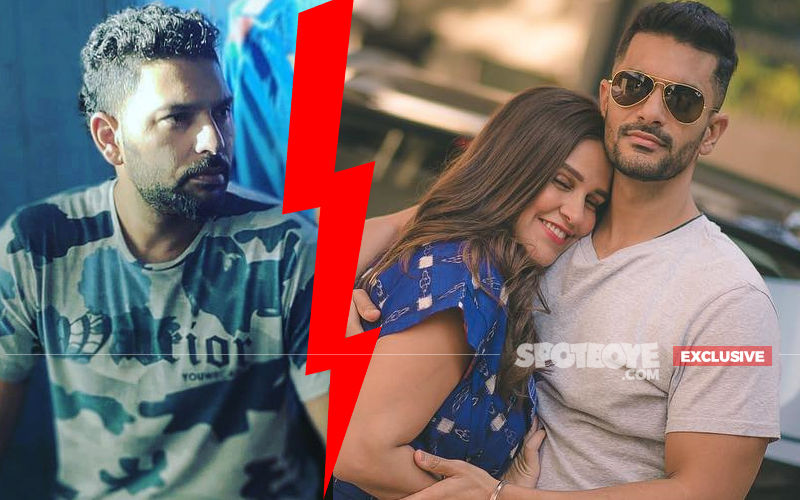 "Yeh Dosti Hum Nahi Todenge...Todenge Dum Magar Tera Saath Na Chodenge"- doesn't this song ring in your mind when you see Yuvraj Singh and Angad Bedi together? Ok, agreed, that was the thing in past because this jigri dost ki jodi has not been spotted together ever since
Angad Bedi tied the knot with Neha Dhupia on May 10, 2018
. It's been more than a year to that, but unfortunately nothing has changed between the two friends, or should we say once upon a friend.
How are we so sure? Well, would you not have your best friend around while you're celebrating your life's one of the most important milestones? You must have guessed it by now! SpotboyE.com did some snooping around at Yuvraj Singh's recently held retirement party.
We reported about one of the former cricketer's ex, Kim Sharma walking in
, and now we get you another scoop about the couple who wasn't seen around- Angad Bedi and Neha Dhupia. Reason? No invitation from Yuvi to his bestie and his better half.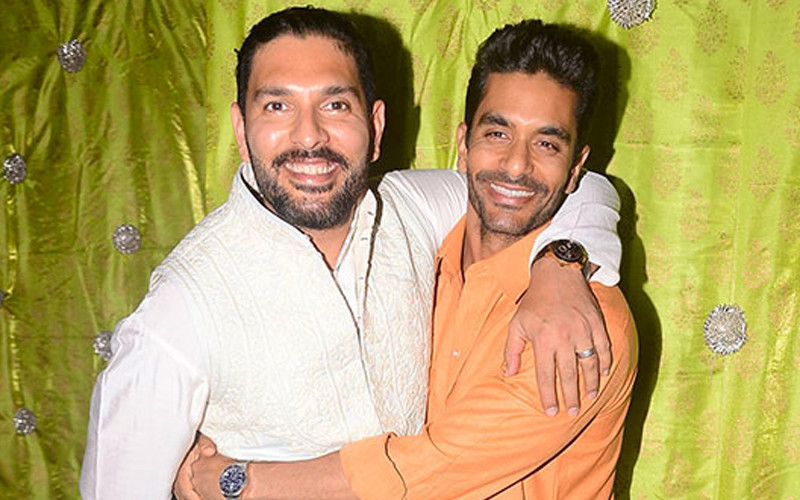 You may recall, on Friendship's Day 2018, Yuvraj had posted a nasty message on Instagram, indicating that he feels betrayed by a few in his life. He had written, "Just realised yesterday was friendship day ! Just my take on people who I thought were friends !! After my whole year experience happy to say I love my dogs more .! You live, you learn .Anyways Happy friendship day"
To this, on Neha Dhupia's podcast, Angad had reacted and said, "My best friend did post an Instagram post very recently on friendships day and I read that post. Yuvi's quote was something like – just my take on people and who I thought were friends, after the experience, I would like to say I love my dogs more. Something like that, I just thought it was a bit immature." He had also added, "But he is entitled to his opinion so it's fine. It was my fault and I say this very openly that I should've given him more time but then unfortunately for us the decision making was so sudden. He has his reasons to be upset and I really love him but if you want to say what our relationship is right now, yes, it's not the same and I hope in due course it does get better because I miss him, he's a dear friend of mine."

Well, we hope these two jigris resolve their issues soon and let bygones be bygones. After all, there's a reason why past is called "the past."


Image Source:- Instagram/yuvisofficial/bcci__yuvraj__singh