Zareen Khan On Her Grandfather Passing Away: 'I Am Happy I Could Show My Last Work In His Lifetime To Him'- EXCLUSIVE
Zareen Khan remembers her maternal grandfather, who passed away a week ago, and is thankful to have gotten a chance to show him her latest song, Do Vaari Jatt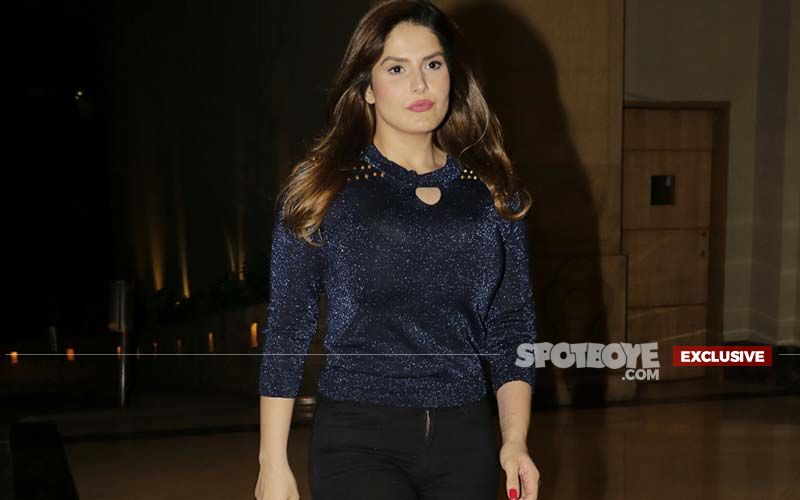 Zareen Khan lost her maternal grandfather a week ago, but instead of wallowing in his loss, the actress is choosing to remember the happy times she spent with him. On April 10, Zareen had a Punjabi song release, Do Vaari Jatt, with Jordan Sandhu and the actress feels grateful that her naanu was able to see her work for one last time.
"The song had already released when my nana was there and I remember showing him the song in his last days as I wanted to make sure that he was still responsive to things. He did recognise me on TV in that song, so I am happy I could show my last work in his lifetime to him," she shares, adding that the void left from his absence would always be there in her life since he had lived with her for so many years. "I am just happy that he lived a full life and even till the end, despite being almost 90-years-old, he was never dependent on anyone physically and was an active man," she asserts.
Ask Zareen how her grandfather passed away, and she says it was because of his old age but also a bit due to the lockdown. "He had become very old and had stopped eating. The weakness had taken over him that's why he passed away. Since lockdown happened last year, it kind of starting effecting his health. He was confined to his home but he had an outgoing and active personality. He liked going to his walks and to the masjid for his namaz, but the lockdown confined him to the house and he didn't know what to do. That kind of took a toll on his health," she informs, adding that she is happy that they were able to spend quality time as family one last time, earlier this year. "We took a family trip to the Gir forest in January and he was so happy there. We spent a good time together as a family," she avers.
Zareen points out that her nana passed way during the auspicious month of Ramadan, so he is closer to God now and also his wife, Zareen's nani, who had passed away before. "We are glad about that and he is literally lying next to my nani as his grave is next to hers," she concludes.



Image source: SpotboyE archives