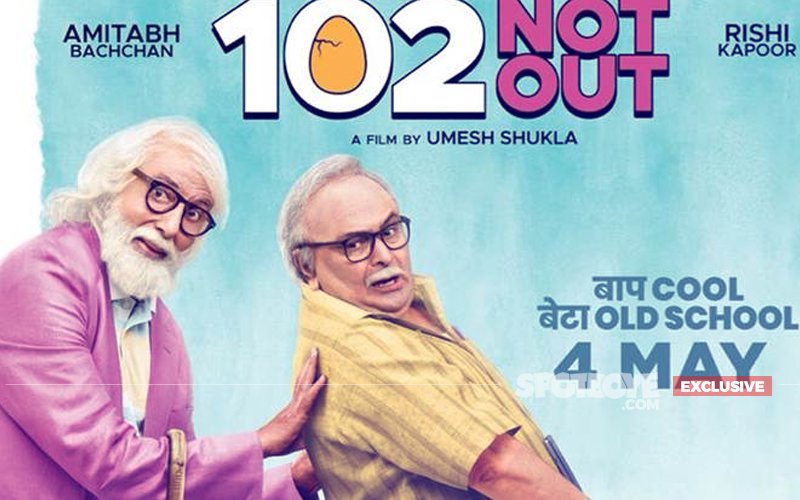 You are unlucky if you were not born in that era when Amitabh Bachchan and Rishi Kapoor enthralled us in Amar Akbar Anthony, Naseeb et al and hence you did not see those films on the big screen. So whether you are lucky or unlucky, you will commit a cardinal sin if you don't rush to see 102 Not Out soonest.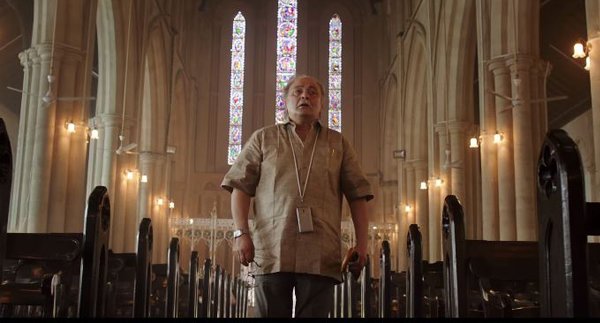 A Still From 102 Not Out

I couldn't decide who is better. Remember those days when Amitabh Bachchan and Dilip Kumar starred in Shakti and the headlines read: Kaun Kisko Kha Gaya? So yeah, you too want to know I am sure the same in this case. But the beauty of these two superstars has always been that they never tried to outdo each other, and this time is no exception. There couldn't have been 102 Not Out if Umesh Shukla hadn't cast either of them.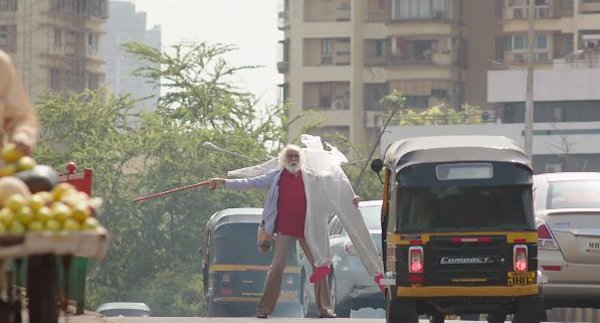 A Still From 102 Not Out

Rishi, who plays the 75-year-old son Babulal Vakharia, leaves you speechless with his expressions. He does less talking and more emoting.
On the other hand, the 102-year Amitabh Bachchan who has all the lines that will make you a fan of the writer Saumya Joshi, comes up with a performance which is as sterling as Piku and Paa. Dattatreya Vakharia of 102 Not Out give you goose-bumps with his expressions. We always asked Dev Anand that where does he get so much energy and passion from, why don't we ask this more often to Mr Bachchan?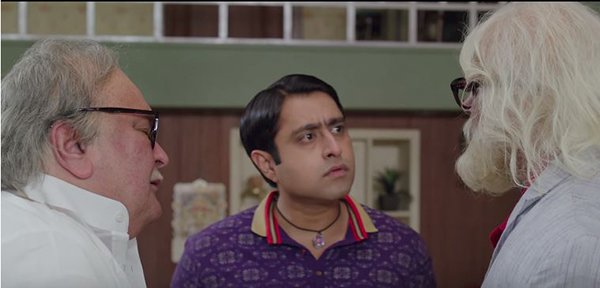 A Still From 102 Not Out

Both, Mr Bachchan and Mr Kapoor are God's gift to cinema.
Can't leave out praising Jimit Trivedi who is the bridge between Dattatreya and Babulal.
You will relate to most scenes, very closely. They have happened with you and me both, and you would be lying if you said 'No'.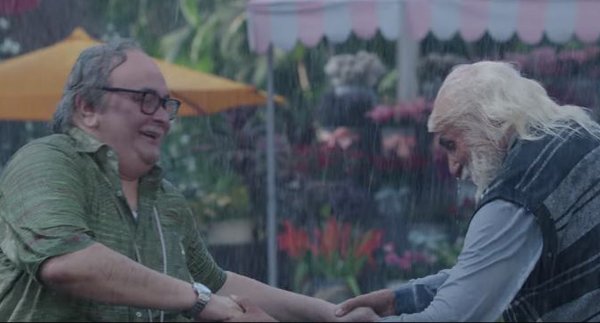 A Still From 102 Not Out

The 'I hope you understand' scene is the highlight of this exactly 102-minute celluloid masterpiece.
The only thing that could have been avoided is the N (the age-old Indian condom) bit.
Don't commit the cardinal sin. I hope you understand.
I am going with FOUR-AND-HALF.



Image Source: Youtube@102notouttrailer