Aayush Sharma and Warina Hussain are both easy to the eye and thus, half the battle is won before the first reel of the film has been completely rolled out. LoveYatri is something that has the purity of the love stories of 80s and 90s. Importantly, nothing pretentious about it. Salman Khan who must have monitored the debut of his darling sister Arpita's husband closely could have easily shown him moving like a stud from one frame to the next, or riding a horse, racing a car, kissing the heroine and bashing up villains at the first opportunity--- but no. And pray, who debuts with a character who is called Su Su? But the Khan-daan and Aayush are evidently both confident. So, Aayush is off to a reasonably good start, with a face and smile that resembles Tiger Shroff's in many frames and dancing skills which deserve praise.
These dancing skills are weaved into a love story, and you have the nine nights of garba where so many couples in India have flirted, dated, fallen in love and later even married. The boy even emotes well in most scenes, and his romantic interest Warina (she either has a good taste of clothes or her fashion designer has done a fab job) with her slightly nasal voice, has good screen presence. Ronit Roy (Warina's father) and Ram Kapoor are brilliant. Kapoor has a bigger role playing to the gallery, but Roy is not far behind in his histrionics. The giant wheel scenes between Aayush and him soar high above many others, and Ram makes your adrenalin flow in egging Aayush in his efforts to succeed in his love story. And suddenly, you have Arbaaz Khan and Sohail Khan in your face as Bhavesh and Jignesh, providing some very funny moments towards the end. The only thing which leaves a bit to be desired is Ronit's change of heart for Aayush, it's a bit abrupt- but then you can let it pass; he is not shown as a very kathor Amrish Puri who needed 3 hours to let go off his daughter Kajol's hand (Dilwale Dulhania Le Jayenge).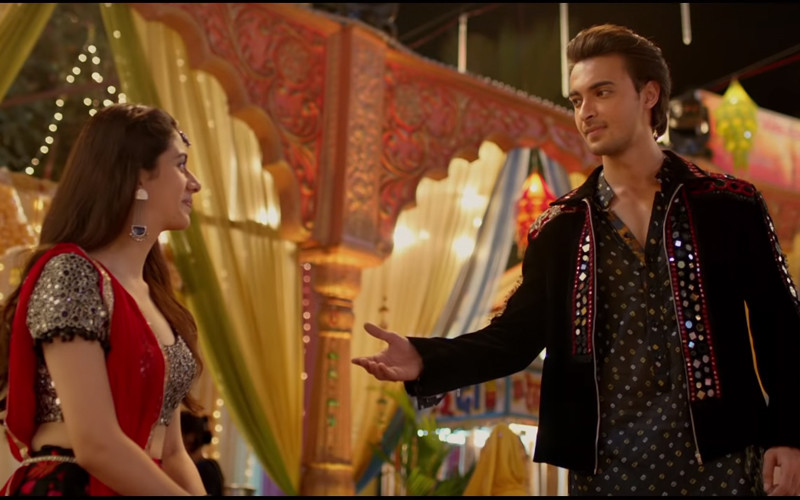 A Still From Movie Trailer of LoveYatri

What stands out is Tanishk Bagchi's bustling (almost) solo album which has rhythm, beats and masti to make you tap your feet. After a long time, something to cherish about in the music scene. And how can I forget the scene where Ram Kapoor spells out to what lengths did Aamir Khan, Shah Rukh Khan and Salman Khan go for their ladyloves (Juhi Chawla, Preity Zinta and Bhumika Chawla) in Qayamat Se Qayamat Tak (took a bullet in his chest), Veer Zaara (stayed in jail, quietly) and Tere Naam (went bald) respectively?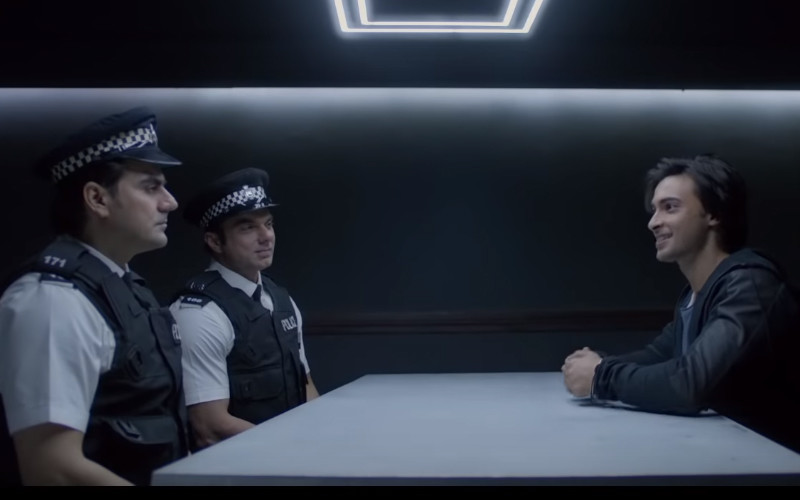 Arbaaz Khan , Sohail Khan along with Aayush Sharma

To conclude, watch out for Aayush and Warina- they both will storm the big screen again soon. Their love story is not boring but in fact, quite pleasant. I am going with THREE-and-HALF.